Editor's note: As the housing prices continue to soar in China, many young graduates are reaching out to parents for financial help to buy apartments. Would you help your kids buy a home or with a down payment for a house?
messi30 (Expat in China)
No, parents should spend on kids education only and let them make their life.
There is not any rush to buy a house after graduating. If a young person wants to buy a property, he/she must work hard with their partner to reach the goal.
Its insane in this modern times that the boy must buy a house before he gets married, society is making women lazy to get everything easily with no effort.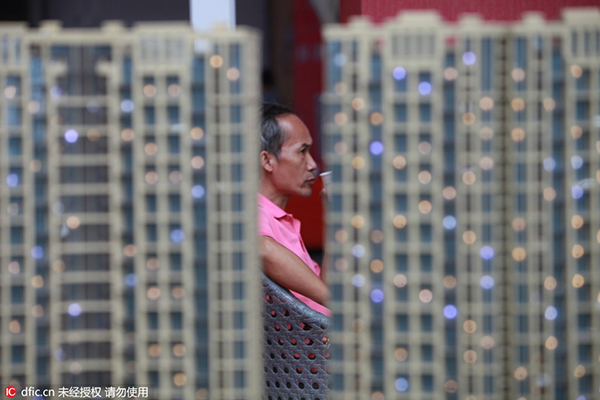 A Chinese homebuyer rests next to housing models of a residential property project at a real estate fair in Guilin city, south China's Guangxi Zhuang Autonomous Region, October 1, 2014.[Photo/IC]