Editor's note: The debate on whether fireworks should be banned has been raging in China for decades. With Chinese New Year right around the corner, the discussions are heating up again amid concerns over increasingly severe pollution in some of the major cities. Should China impose the ban on fireworks during the Spring Festival? You're welcome to leave your comments.
CMC (expat in China)
I agree with banning fireworks but they are a traditional Chinese form of celebration, so it's difficult to comment on it. Why not limit fireworks to one day? Listening to fireworks banging at 5-6 am throughout the holidays is deafening. Last year one of my neighbors was shooting fireworks from his apartment window with sparks bouncing off the adjacent buildings. Ridiculously stupid and dangerous.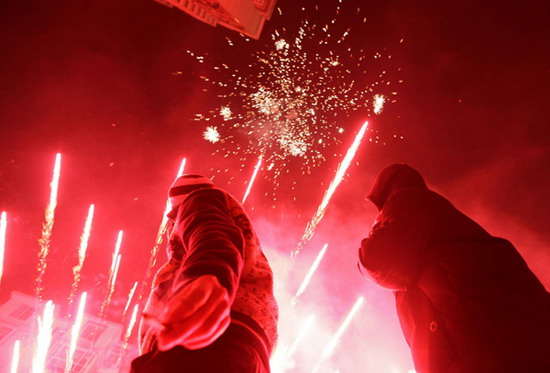 Residents watch after setting up fireworks as part of Chinese new year celebrations, in central Beijing early Feb 10, 2013. [Photo/Agencies]