Bangladesh consulate celebrate National Day in China
By Yang Fan ( chinadaily.com.cn )
2016-03-30
The Bangladesh consulate in Kunming held a reception on March 26, to mark the country's 45th Independence Day and National Day.
In attendance were officials from the Yunnan government, consul generals from the consulates in Kunming of Malaysia, Laos, Vietnam and Myanmar. Consul generals from France's and Czech Republic's consulates in Chengdu also attended.
Md. Daud Ali, consul general of the Bangladesh consulate in Kunming, welcomed attendees at the reception.
He said that trade, especially in tourism, between the two countries had increased dramatically in recent years. Each year, approximately 10,000 travellers from China went Bangladesh and the main destinations, said Ali. Among the destinations were the world's longest beach, Cox's Bazar, and the red wood forests in Sundarbans.
He also expressed hope that cooperation between the two countries would continue well into the future, including cooperation in culture, education, agriculture, technology and tourism. He invited entrepreneurs and students to invest and study in Bangladesh.
Bangladesh is China's third largest trade partner in South Asia and is the first South Asian country to establish a consulate in Kunming.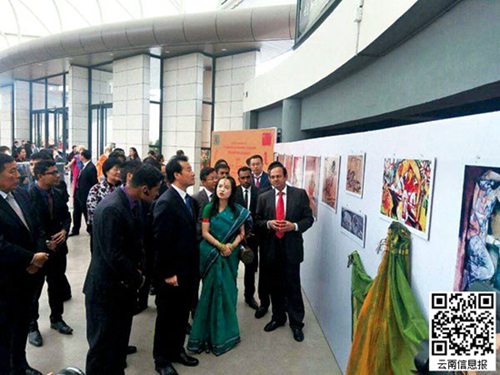 Bangladesh consulate in Kunming holds reception to celebrate the country's Independence and National Day on March 26. [Photo/kunming.cn]
Edited by Jacob Hooson
Copyright © 2015 China Daily . All Rights Reserved Sponsored by Kunming Municipal Government . Presented by China Daily .