5. Around the world romance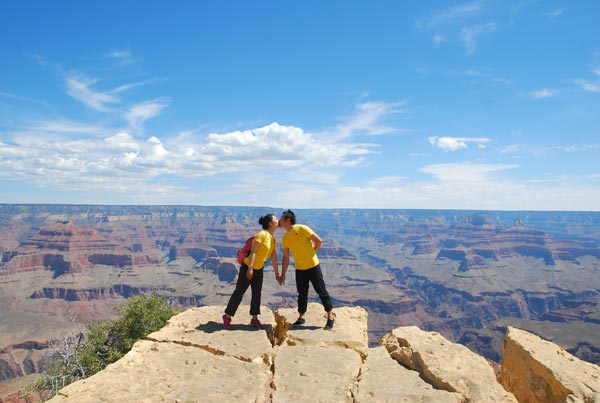 Travel-loving couple Sun Yanfeng and Wang Siqi held their wedding reception in September with the theme of "Taking you around the world", as their shared dream is traveling around the world together.
They designed postcard-like wedding invitations, on the cover of which she painted a colorful planet and he drew a logo of a heart moving around the earth.
Each of the 22 tables was named after a country they have visited together or alone, and different national flags stood on cupcakes on each table.
"We made models of the landmark building of each country and placed them on the tables, such as the Eiffel Tower, the Leaning Tower of Pisa, the Statue of Liberty and the Taj Mahal," Wang said.
Sun composed the theme song for the wedding and wrote the lyrics. The couple also played a piano duet at the reception.
"No fortune in life is greater than that we have each other for companionship during our journey on this planet," they sang.