2. Taking the plunge together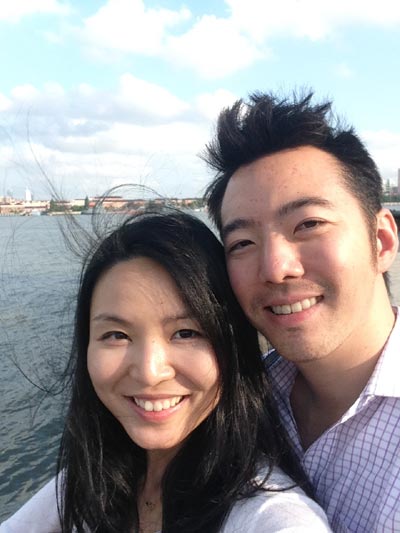 Pushing thoughts of sharks and deep sea denizens out of his mind, Brian Ju sunk to one knee and proposed to his diving enthusiast girlfriend in a particularly appropriate way.
Ju and his girlfriend, Nancy Lu, went on holiday to the Philippines in October. They went on a diving trip, during which Ju knelt on the ocean floor in front of a huge banner hanging on a wall of coral asking, "Will You Marry Me?"
As she swam toward him for a hug, he whipped out several flash cards to help him pop the question. On the cards was written, "I love studying all the time", "Especially underwater", "I've got a question that I need your help with for the answer", "I love you. You love me. So...", "Will you marry me?"
After she gave him a thumbs up indicating "yes", he opened a giant clam to reveal the engagement ring. With Lu giggling behind her scuba mask, they performed an underwater kiss before surfacing to celebrate.