4. A 270-day honeymoon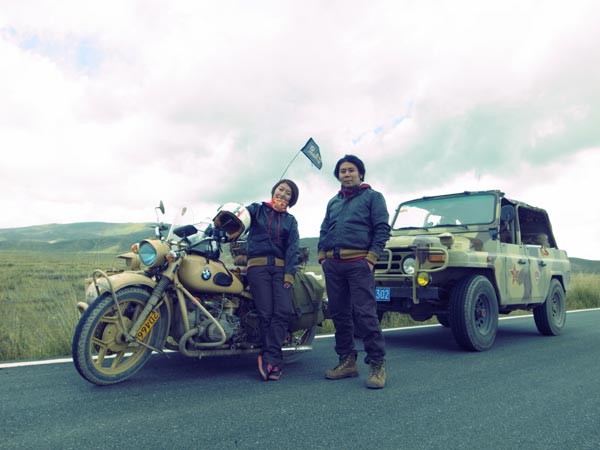 Ma Jiawei, a vintage motorcycle enthusiast, took his new bride Shen Ying on an adventurous 270-day honeymoon across 163 cities in 25 countries, traveling on a motor tricycle, by train and on foot.
From Aug 6, 2013, to May 6, 2014, the newlyweds traveled the vast northwestern provinces of China, the quaint cities and towns of Europe, the mysterious Middle East and vibrant Central Asia.
Both say their favorite stop was Iran. The country is relatively closed, so people are curious about tourists and stopped them to ask for pictures. "They have the purest eyes that I've ever seen," Ma said.
Both said that making memories together was their best wedding gift.
"Life is long and boring, but memories of this special honeymoon will be with us forever. When we encounter hard times and displeasure with each other, the fabulous memories will help us overcome difficulties, which cannot be exchanged for any fortune," Ma said. The honeymoon cost them 280,000 yuan ($44,800).