The past year may have been bittersweet with both joyous and tragic events happening around the world but there are always inspiring love stories to warm our hearts. Here, six couples share their journeys of love. Young couples went the extra mile to show their love, while silver-haired couples survived decades of hardship. Love can keep our life flourishing and always reminds us to look forward, to the new year and to the future.
1. A map to matrimony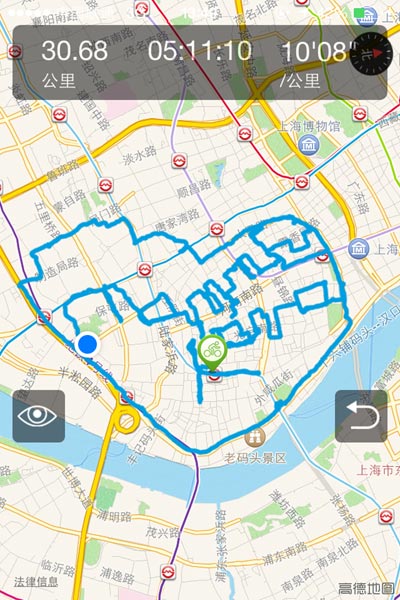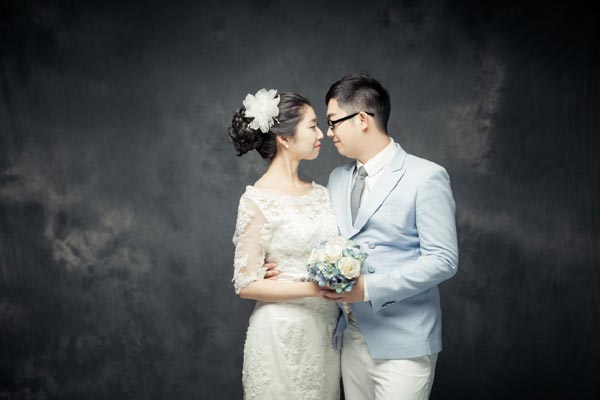 Yao Zhen wanted his proposal to be special, and hit upon the idea of mapping out his request for his beloved's hand using the streets of Shanghai.
He tried to design a route that would spell the English words, "Marry Me Kara", using a cellphone GPS application, and after several attempts found his love map in Huangpu district. "There are narrow alleys in the old area, which gave me plenty of options to write the words according to the shape of the streets," he said. "I found Zhonghua Road has a perfect curve that could form a heart around the words."
He first attempted to run the 30-km route but was exhausted halfway. For his second attempt, he took a taxi but his Internet connection kept cutting out in the car, so the app could not track the route.
Eventually he traveled by bicycle, completing his journey in five hours.
Yao never suspected his girlfriend Zhuang Jiewei, whose English name is Kara, had a bigger surprise in store for him.
"I had some vague idea of what he was doing," she said. "His destination was Datong High School, so I stood in front of the school gate, holding a banner saying 'Yes'." At the wedding, she displayed a picture of her standing at the point of the proposal.