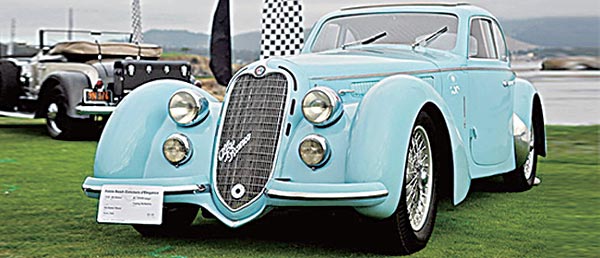 Baby, you can drive my car: Shanghai Auto Museum offers free entry on Valentine's Day. Photo provided to Shanghai Star
If you want to make this Valentine's Day one to remember, Zhou Wenting has a range of suggestions as to how you can celebrate the special day.
If you are looking for a special way to mark Valentine's Day with your sweetheart, Shanghai will not disappoint you. The city is a fashionable and romantic hub, and there is no shortage of places to celebrate the Western festival.
We've sought out some activities where you can bring your loved one and make this Valentine's Day one to remember.
Dine on a Ferris Wheel
Dishes from Michelin-starred restaurants will be served on the ferris wheel in Jinjiang Park, Shanghai's oldest amusement park. A couple can enjoy the night view and the food for 90 minutes on the romantic ferris wheel.
Where to book: tesfood.com
Venue: Jinjiang Park 锦江乐园
Address: 201 Hongmei Road, Minhang district
闵行区虹梅路201号
Charge: 2,980 yuan ($476) per couple
Japanese anime
This is the first time the Japanese animation brand Chibi Maruko-chan (樱桃小丸子) has held an exhibition in China to celebrate 25 years on the air. Visitors will see original sketches and exhibits that have never been seen by the public.
Venue: Shanghai Takashimaya Department Store
高岛屋百货
Address: 1438 Hongqiao Road, Changning district
长宁区虹桥路1438号