Fenjiu Group unveils limited-edition product for 2017 Euro-Asia Economic Forum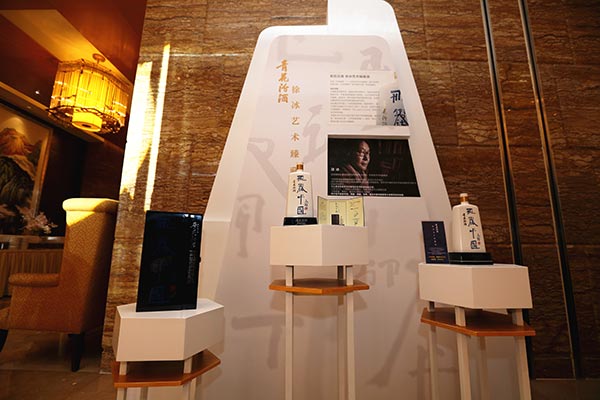 [Photo provided to China Daily]
The Shanxi-based Fenjiu Group recently unveiled its limited-edition Qinghua Fenjiu with a package designed by Chinese artist Xu Bing, at the 2017 Euro-Asia Economic Forum in Xi'an, Shaanxi province.
Xu is famous for his square word calligraphy — writing English letters like Chinese characters. The porcelain bottle features Xu's special calligraphy, which means "the spirit of China".
Qinghua Fenjiu and Zhuyeqing were designated as the official liquor of the forum, which is a platform of the Belt and Road Initiative.
Meanwhile, a cultural event was held at the forum to demonstrate how to brew Fenjiu, and cocktails made using the liquor were served.
The group's director, Li Qiuxi, said merchants from Shanxi province used to travel to Europe with Fenjiu during the Ming Dynasty (1368-1644), and he believes that Chinese liquor can play a vital role in intercultural communication.