Journalists taste Baiyunbian liquor in Central China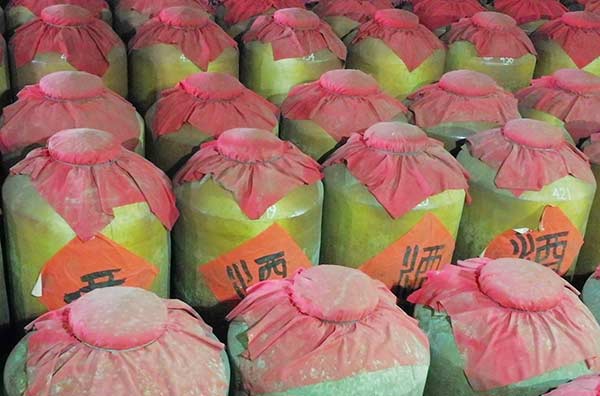 The original pulp Baiyunbian liquor in large ceramic containers is stored at the Industrial Park of Baiyunbian Company in Songzi. [Photo by Liu Xuanyi/chinadaily.com.cn]
Journalists on the "Exploring the ancient Chu culture" media tour, visited the Industrial Park of Baiyunbian Company in Songzi, Central China's Hubei province, on Aug 11, 2017.
Baiyunbian liquor, a well-known brand of Chinese spirit baijiu, can store up to 70 thousand tons of the spirit at its warehouse.
Baiyunbian liquor adopts Chinese traditional winemaking techniques. Revenue from sales reached 4.35 billion yuan ($653 million), with a tax quota of 790 million yuan, in 2016.
Established in 1952, Baiyunbian liquor has established itself as a model of efforts to win the market by quality over the past 60 years.