World Baijiu Day gets biggest global reach ever Aug 9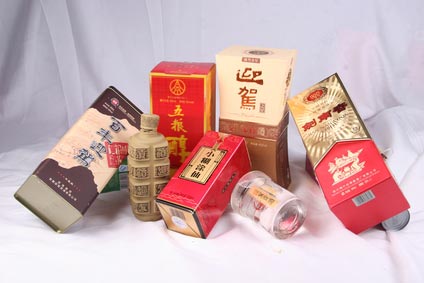 World Baijiu Day will be held on Aug 9. [Photo provided to China Daily]
World Baijiu Day, now an annual event on Aug 9, will have its most international flavor ever this week, with a venue in South America joining in the festivities for the first time.
"We do our fair share of Asian fusion cocktails," says Nicolas Constantin, head bartender at 430 Ramen & Drinks in Buenos Aires, "including with baijiu, shochu, awamori and Korean sojou as well as traditional Asian liquors." The tasting at the 430 Asian fusion restaurant and bar will include Luzhou Laojiao, ByeJoe and Hong Xing baijius as well as some "small qu" and rose-infused baijius from South China.
"We are trying to increase our baijiu portfolio as much as possible," he tells Beijing-based event organizer Jim Boyce.
Boyce launched the global celebration of baijiu three years ago, with participants hoping to raise the profile of the world's most-consumed spirit. Despite its popularity in raw numbers, the liquor is mostly consumed in China and the Chinese diaspora and is little-known in drinking cultures beyond, such as the US, Europe and Australia.
Due to renovations slated for Wednesday, Compass Bar in Shenzhen kicked off World Baijiu Day early, and offered a lineup of baijiu-based cocktails through Monday. Events on the day itself include a pop-up baijiu bar from 10 pm at Beer's Nest 1 by Chengdu Food Tours.
There will be range of baijiu and infusions, made with everything from peaches and cherries to mint and peppercorns. There will also be a guided tasting that evening at Yi Jia Cafe.
For a city-by-city listing of events around the world, see www.worldbaijiuday.com. Many bars have challenged each other to think "beyond ganbei", with the Chinese white spirit finding its way into cocktails, infusions and liqueurs, pizza, beer and chocolate. Many venues will offer flights to introduce new baijiu drinkers to the different varieties of the alcohol, which is usually but not always sorghum-based.