Hui-style woodcuts go to show in Beijing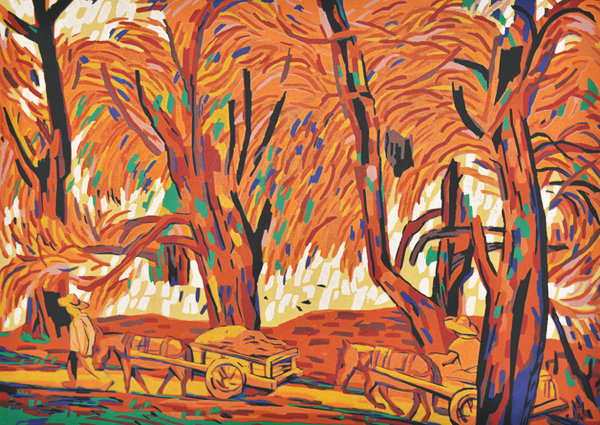 Evening Breeze, by Wang Bingzhang. [Photo/namoc.org]
A total of 62 Hui-style woodcuts were displayed at the National Art Museum of China, Beijing, for eight days from Aug 13.
The showpieces featured the natural beauty of Anhui province, home to Hui-style engraving.
The genre got its name when the woodcut in Huizhou, Anhui, had its prosperity during the reign of Emperor Wanli of the Ming Dynasty (1368-1644).
Engraving on bricks, wood, stones and bamboos, the artists aesthetically streamlined cloud, mountains and water.
Some of the pieces displayed were from award winners, and others were being showed to the public for the first time.