Wu Linsheng's paintings showcased at National Art Museum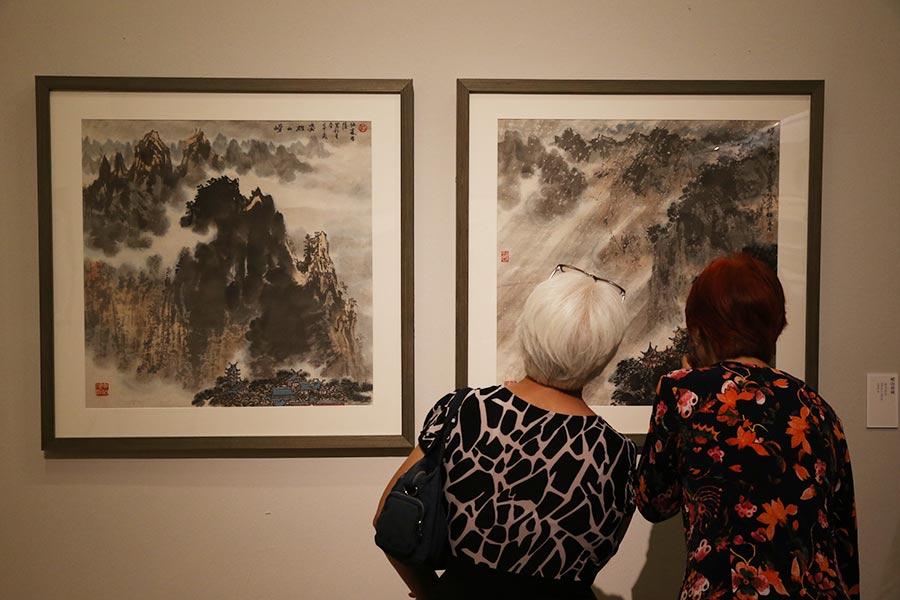 Lingering Charm of Landscape, now on at the National Art Museum of China through Sunday, marks Wu Linsheng's celebrated techniques by showing the museum's collection of his paintings. [Photo by Jiang Dong/China Daily]
Wu Linsheng (1924-2008) was formerly a student and assistant of modern ink master Fu Baoshi (1904-65). Under Fu's instructions, Wu modernized the style of classic ink-and-water paintings.
Lingering Charm of Landscape, now on at the National Art Museum of China through Sunday, marks Wu's celebrated techniques by showing the museum's collection of his paintings.
In his oeuvre, Wu showed the country's magnificent scenery and meanwhile, incorporated depictions of socialist construction. He was able to infuse a poetic grandeur with a realistic spirit.