Three American entrepreneurs' Chinese dream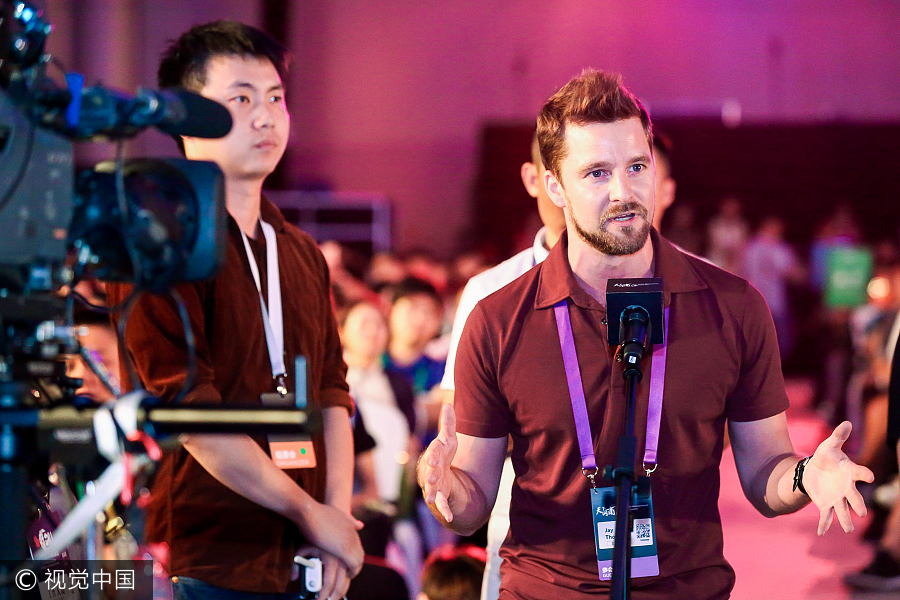 Jay Thornhill (R) got a chance to ask questions at 2017 Global Netrepreneur Conference in Hangzhou, East China's Zhejiang province, in July 2017. [Photo/VCG]
Charlie Erickson, Jay Thornhill and Tyler McNew are three American entrepreneurs who have realized their Chinese dream by helping foreigners buy products from Taobao, China's largest e-commerce company.
Erickson, who used to teach macro economics at Fudan High School, had to ask help from his students to buy things from Taobao.
Then he thought why not start a website to help other foreigners like himself, so he invited Thornhill and McNew to establish Baopals, a website through which they translate foreign customers' address into Chinese and then use their Taobao account to buy things.
Baopals, which was founded in July 2015, helps international customers buy about 600,000 Chinese products from Taobao every year.
China is the leader in online shopping and products can be delivered in one day, which is unimaginable in the US. Even Amazon cannot do it so fast,Thornhill and Erickson said.
Many American friends asked Erickson why he had stayed in China for five years. He said, "When you return to the west, you realize that opportunities are still in China".