National Art Museum supports young talents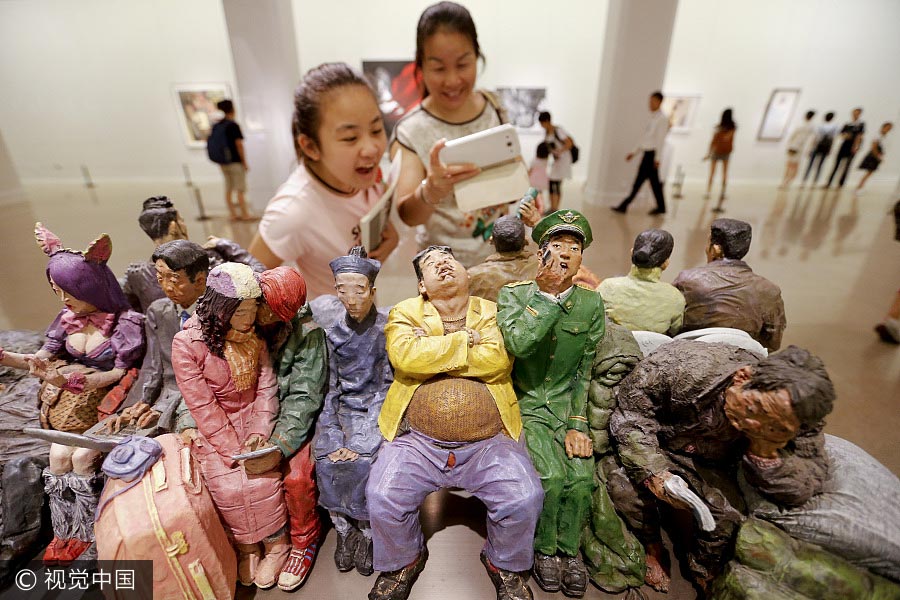 A mother and daughter view an ensemble sculpture at the 2nd Art Exhibition of Young Artists' Works at the National Art Museum of China, Aug 13. [Photo/VCG]
The 2nd Art Exhibition of Young Artists' Works opened at the National Art Museum of China on Aug 13.
The exhibition features nearly l60 paintings and sculptures created by artists around the country.
Wu Weishan, curator of the National Art Museum of China, said he believed this artistic assembly highlighted the spiritual landscape of contemporary young Chinese artists.
"The exhibit is full of vigor and vitality," he said. "Our goal is to encourage young artists to develop a deeper awareness of the national artistic cause and make their own contributions to it."
The exhibition, displayed at hall No 13-17 of the museum, will run until Aug 31.