Top artists' works sell at Christie's HK auction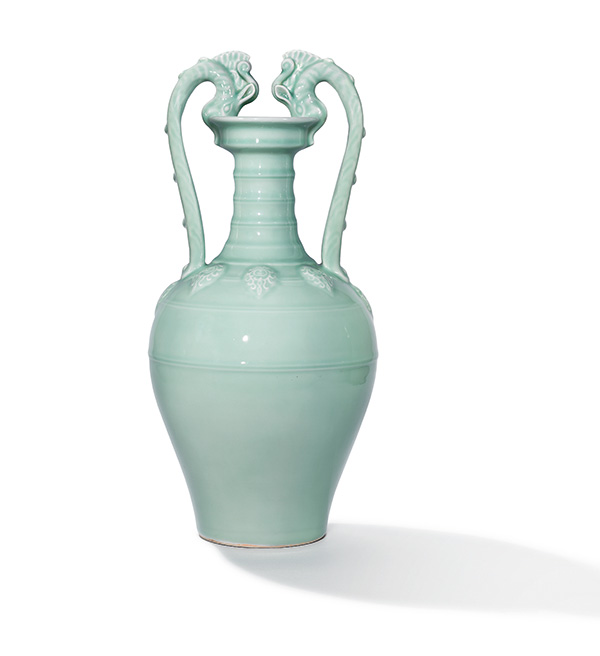 18th-century celadon-glazed amphora made during the reign of Qing (1644-1911) Emperor Yongzheng. [Photo provided to China Daily]
Works by top Chinese artists remained the most sought at a recent Christie's auction in Hong Kong.
Collectors from some 32 countries and regions contributed a total of HK$2.45 billion ($314 million), and new buyers accounted for 20 percent of the spring sale that ended on Wednesday.
Among top sellers were an 18th-century celadon-glazed amphora that fetched HK$141 million. It was made in official kilns during the reign of Qing (1644-1911) Emperor Yongzheng. And it reflects the emperor's taste and his desire to get such kind of monochrome porcelain items made back then.
The late Chinese artist Zhang Daqian's semiabstract splash-color (pocai) paintings have been the flavor of auction houses in recent years. His 1965 piece, Ancient Temple Amidst Clouds, sold at HK$102 million. The ink-brush master had developed a distinctive style partly because of his poor eyesight. Plus, he was influenced by impressionism and abstract expressionism abroad.
Another late artist, the Chinese-French abstract painter Zao Wou-ki's 29.09.64 grossed HK$152 million.