Zhu Zhengeng's paintings on show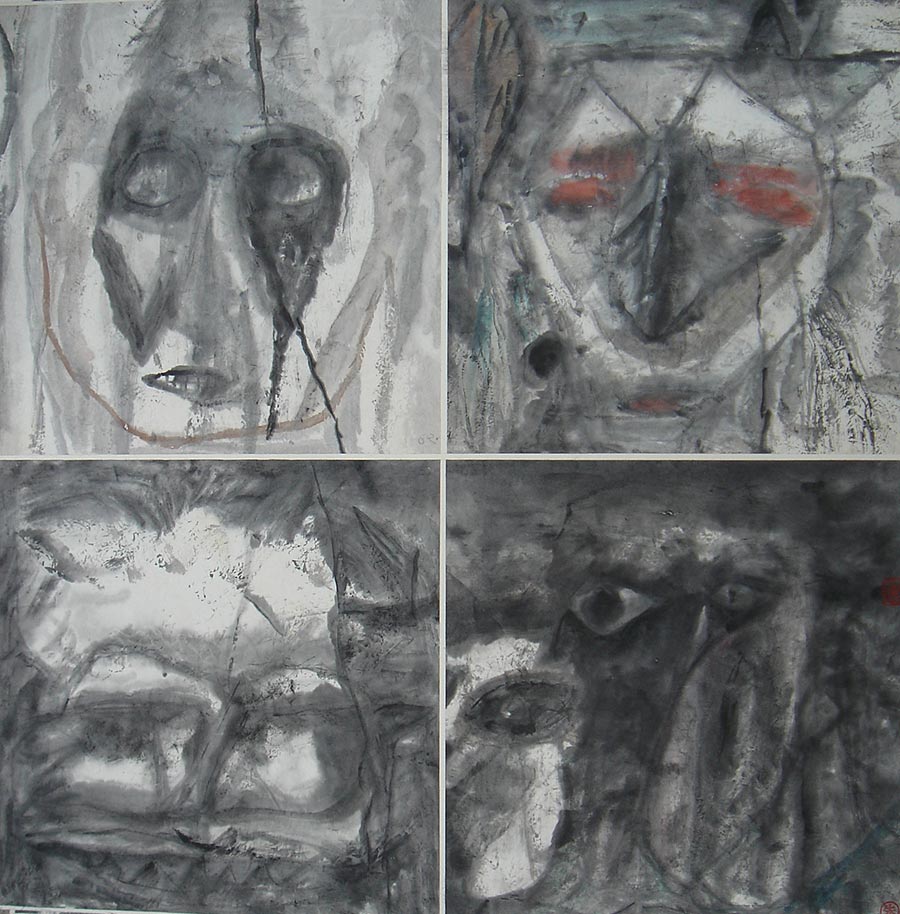 Paintings by late artist Zhu Zhengeng. [Photo by Jiang Dong/China Daily]
The late Zhu Zhengeng integrated Western modernism, Chinese folk art and traditional painting in his ink works.
Strength of Character, an ongoing exhibition at the National Art Museum of China, reviews his creativity and renovation of classic Chinese painting.
Growing up in chaotic times in China, Zhu learned to paint by himself, and only later in life joined the Central Academy of Fine Arts for formal training.
In 1978, he visited Dunhuang and was inspired by the Buddhist cave paintings and the rich folk traditions of northwestern China. He also was among the first Chinese artists to have been introduced to Western art, in the early stage of the reform and opening-up.
The exhibition runs through Sunday.