Struggling to please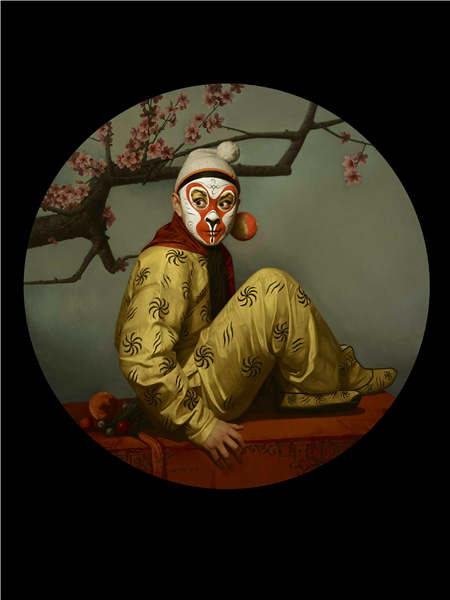 The annual Art Beijing, which is running at the National Agriculture Exhibition Center, has developed into a local, affordable fair with more space devoted to little-known, homegrown galleries, an increased presence of design art and more works by young artists. Photos by Li Shanxian/For China Daily and Provided to China Daily
In the wake of competition from Hong Kong and Shanghai, the 12-year-old Art Beijing fair seeks its own niche with affordable fine art, Lin Qi reports.
Art Beijing, the capital city's long-standing art fair, opened its preview day on Saturday, the hottest April day Beijing has experienced in 66 years. The annual fair that's open at the National Agriculture Exhibition Center until Tuesday attracted fewer VIPs-collectors, dealers and artists eager to have the first glance-for the preview than usual.
The absence of several prominent international galleries' branches in Beijing and a lack of blue-chip works caused a lower attendance of regular visitors.
In its 12th year, Art Beijing has developed into a local, affordable fair. In past years, there were a number of international galleries and pricey works by top-notch artists. This year, there is more space devoted to little-known, homegrown galleries, an increased presence of design art and more works by young artists.
Art Beijing has faced intensified competition since 2013, when the prestigious art-fair brand Art Basel inaugurated its show in Hong Kong, reinforcing the city's status as Asia's art-market capital.
Shanghai was catching up quickly with the launch of Art 021 Contemporary Art Fair in the same year and West Bund Art & Design fair in 2014. Both boast a prominent international presence in terms of galleries and artists. Strong sales were achieved: Transactions exceeding 1 million yuan ($145,100) were not uncommon.