Spotlight on HK at Europe's top art fair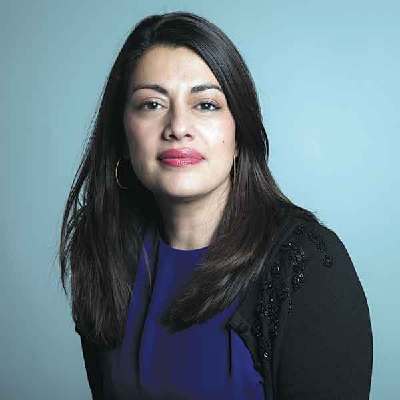 Nazy Vassegh,chief executive of masterpiece London. [Photo/China Daily]
Masterpiece London, a leading art fair in Europe, will host a dedicated Hong Kong Pavilion to showcase about 30 works from Chinese artists for the first time this year.
The Hong Kong Pavilion is sponsored by Fine Art Asia, an art fair based in Hong Kong. Works to be exhibited are mainly contemporary pieces by Chinese artists that contain Chinese historical and cultural influences, including painting, jewelry and decorative objects.
"Having a Hong Kong pavilion at Masterpiece London is going to make a strong statement, because Hong Kong is one of the biggest art hubs in the world," says Nazy Vassegh, chief executive of Masterpiece London.
She says they are in the process of short listing the artworks that will be exhibited.
"I think some of the works are incredibly beautiful, especially with the details. I love the modern interpretation of Chinese history and heritage," Vassegh says.
"The works themselves will draw a lot of attention. But also, because Masterpiece is an international fair, I anticipate there will be a lot of Asian visitors coming to London, and they will be glad to see these works here."
Many of Europe's collectors are already exposed to Chinese art because museums and galleries are increasingly exhibiting these works. Examples include the British Museum and Saatchi Gallery, she says.
"So it's not something completely unknown," Vassegh says, adding that the Hong Kong Pavilion complements other works at Masterpiece London because many returning exhibitors will also be showcasing Asian and Chinese work.
"It's not a stand-alone thing. It's very much in the fabric of the fair," she says.