Palace Museum brings Forbidden City to life for children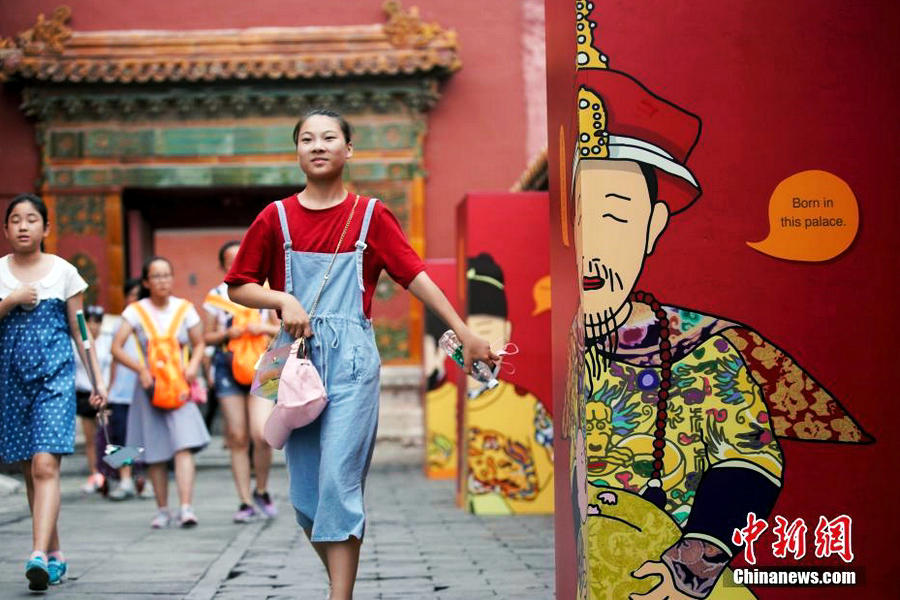 The exhibition attracts many students to the Palace Museum during their summer vacation. [Photo/Chinanews.com]
The educational exhibition We All Live in the Forbidden City opened at the Palace of Great Benevolence (Jingren Gong) in the Palace Museum on July 18.
Focusing on the history and culture of the Forbidden City, the exhibition takes young visitors on a journey into the 600-year-old residence of the Ming and Qing emperors to experience the architectural wonder of the world's largest complex of wooden palaces.
Although the exhibit takes place at a venue steeped in history, the organizers employ plenty of audio and visual aids to make it accessible and appealing to younger visitors.
Mock-ups and exhibition boards are set up around the palace to facilitate active learning. Specially made digital videos, which combine education with recreation, help this event to be livelier than traditional displays.
The exhibition's namesake, a popular children's book series created by artists based in Hong Kong, offers a system of enjoyable yet informative stories about the origin, architecture, visual culture and history of the Forbidden City.