China's many cultures on display in mass wedding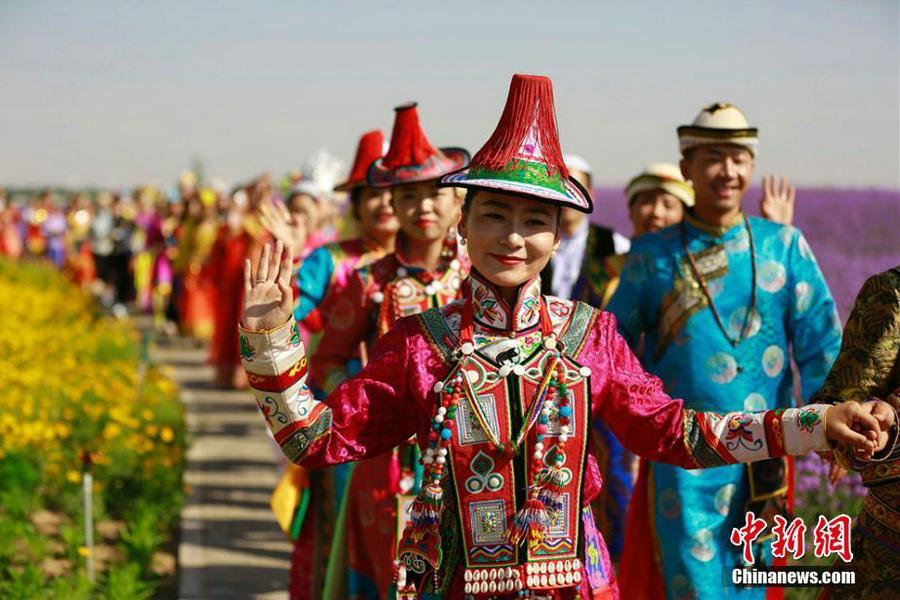 The mass ethnic group wedding sees 46 couples tie the knot. [Photo/Chinanews.com]
46 couples from different ethnic groups across China got married at a scenic spot in Gansu province on July 17, famous for its fragrant flower fields.
The newlyweds, wearing a variety of exquisite costumes, walked down the flower-lined aisle to the warmest applause from family and friends.
During the ceremony, the brides and grooms exchanged their wedding vows, fastened love locks, and played music and dance performances featuring the distinctive styles of their people.