BBC documentary reveals secrets of Forbidden City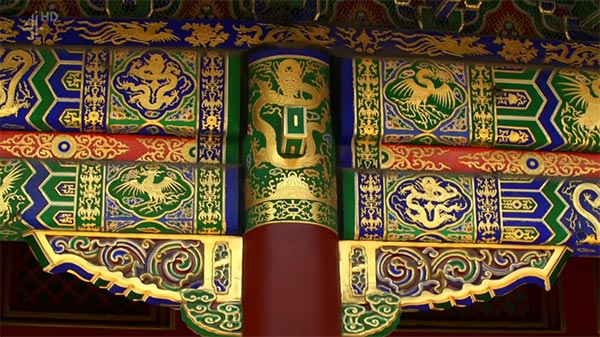 A scene from Secrets of China's Forbidden City. [Photo/Screen capture of Secrets of China's Forbidden City]
Earthquakes
Beijing sits in a very active seismic hub.
In its 600 years, the Forbidden City has withstood over 200 devastating quakes, including the deadliest earthquake of the 20th century in Tangshan, which centered around 153 km east of the capital. The Tangshan earthquake in 1976, 7.8 in magnitude, obliterated the city and killed nearly one quarter of a million people in just 15 seconds.
In a stark contrast, the Forbidden City suffered minimal damages.
Experts believe the secrets lie in dougong, an architectural element commonly found in traditional East Asian architecture.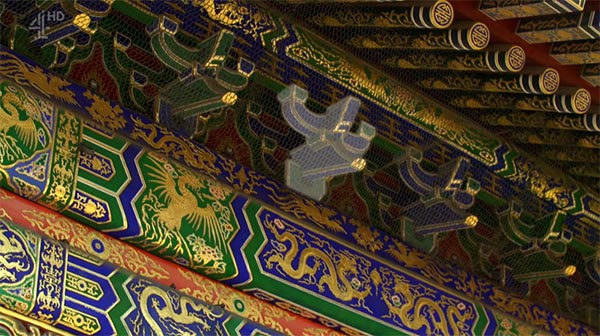 A dougong (highlighted in white). [Photo/Screen capture of Secrets of China's Forbidden City]
A dougong is a complex bracket that supports the huge roof. At first glance, it looks like an elaborate decorative feature. But the unique design is the structural key to every Forbidden City building.
In traditional Chinese architecture, there are no nails or glue, nothing holding it together other than blocks of craftily designed pieces of wood locking against one another, and sheer ingenuity.