BBC documentary reveals secrets of Forbidden City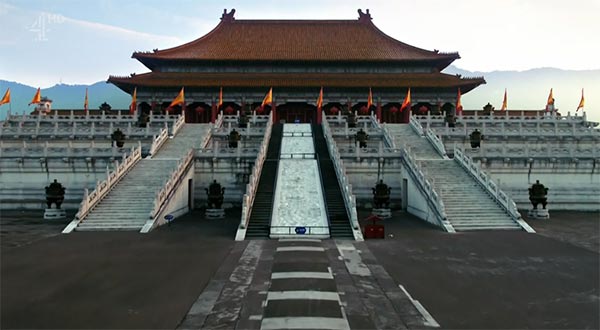 The grand staircase (center). [Photo/Screen capture ofSecrets of China's Forbidden City]
Emperor Yongle's grand staircase, a 16-meter-long hand-carved masterpiece that symbolizes his power, weighs more than 300 tons, equivalent to 125 Land Rovers.
The marble used in the staircase had to be transported from a quarry 60 km away, and obviously, no ship could withhold that much weight.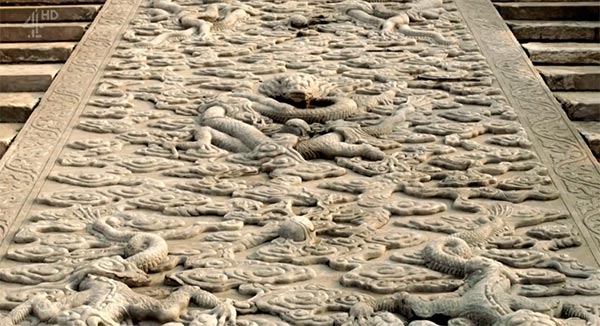 A close shot of the grand staircase. [Photo/Screen capture of Secrets of China's Forbidden City]
Modern science suggests that ancient Chinese people used ice.
Each winter, Beijing freezes. Scientists featured in the documentary speculate that workers put the large marble onto the frozen rivers and added a little bit of water as a lubricant to reduce friction. Calculations suggest that only 180 men were necessary to move a rock weighing more than 300 tons.