Exhibition on Emperor Qianlong goes to West Lake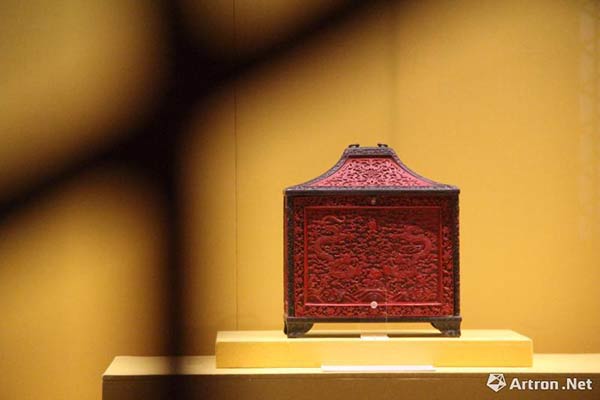 An exquisite carved wooden box from Qianlong Period of Qing Dynasty is showcased at the exhibition. [Photo/Artron.net]
An exhibit titled "Son of Heaven in the Heyday: Exhibition of the Qianlong Emperor in Qing Dynasty" opened at the West Lake Gallery of Zhejiang Provincial Museum in Hangzhou, South China's Zhejiang province, on Thursday and will last for three months.
Among the exhibits, 168 pieces are from the Palace Museum in Beijing, and the rest from Zhejiang museum. Ranging from the Qianlong Emperor's (1711-99) imperial robes and daily use articles, to his paintings and calligraphy, the items on display narrate the colorful life of the emperor. Emperor Qianlong was the longest reigning emperor in China's history, who reigned from 1736 to 1796.
"Although numerous exhibitions on Emperor Qianlong have been held across the world, this display is the most comprehensive so far," Ma Shengnan, an expert from the exhibition preparatory team at the Palace Museum said. "We hope visitors can experience the whole life of Emperor Qianlong from their perspective."