Tom Cruise new king of China box office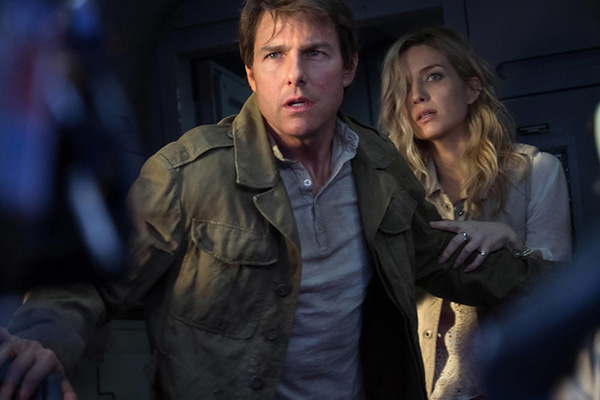 A scene from The Mummy [Photo provided to China Daily]
Tom Cruise's new fantasy action thriller The Mummy has knocked DC Comics' superhero hit Wonder Woman off the top spot on China's box office charts in recent single days since it bowed in on June 9.
The movie is the first entry of Universal's newly launched franchise called "Dark Universe", which features all of the studio's classic monsters between 1920s and 1930s.
Opening to 400 Imax cinemas and thousands of other digital theaters, the film directed by Alex Kurtzman has so far raked in nearly 400 million yuan ($58.8 million), according to the live tracker Cbooo.cn.
With a number of fantastic spectacles, the movie follows an Egyptian princess, who was mummified 1,000 years ago, awakening in the modern society to launch her revenge.
Despite opening to high box-office earnings, its long-term prospects may be less optimistic.
On the reviewing site Douban.com, a barometer of popularity, the movie has won just 4.8 points out of 10.
Most netizens criticize the movie as a pale, coarse story, lacking both twists and thrilling moments.
Related:
Taiwan director Wei's musical set for release