Martial arts giants unite in major production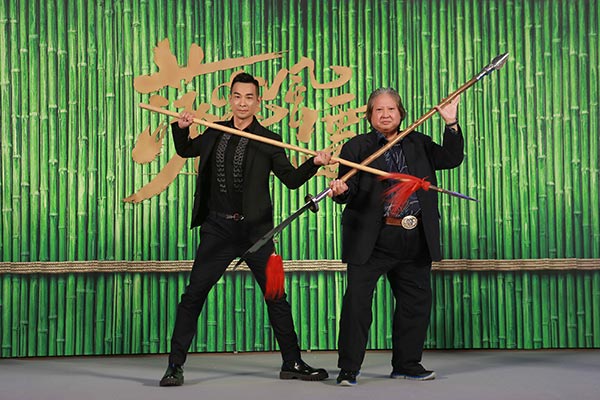 Hong Kong actor Sammo Hung (right) and Zhao Wenzhuo team up for the upcoming film God of War. [Photo provided to China Daily]
Martial arts fans have waited for this for a long time-finally, Sammo Hung from Hong Kong, and Zhao Wenzhuo, who was born on the Chinese mainland and is also known as Vincent Chiu, will appear together on the silver screen.
They have joined forces for God of War, which is about two Ming Dynasty (1368-1644) generals fighting the wokou (Japanese pirates) in the 16th century.
The movie will hit the country's big screens on May 27.
The wokou were ethnically mixed pirates who were active on the Korean Peninsula and in China at that time.
Hung, 65, plays Yu Dayou, and the 45-year-old Zhao takes the role of Qi Jiguang. The two figures lead Chinese soldiers and civilians to safeguard their homeland.
Speaking about the movie at a recent promotion event in Beijing, Zhao says: "Just like Qi admired the more senior Yu, I also have respect for Hung. His martial arts are outstanding, and I have so much to learn from him."
Qi's army is often referred to by historians as an ancient Chinese "special operations forces" equipped with new weapons and good training.
Qi is believed to have once led about 3,000 soldiers to defeat more than 20,000 wokou. So he's hailed by the Chinese as a "god of war".