Home / Culture / Film and TV
'Fast 8' on fastest track to reap China's box office gold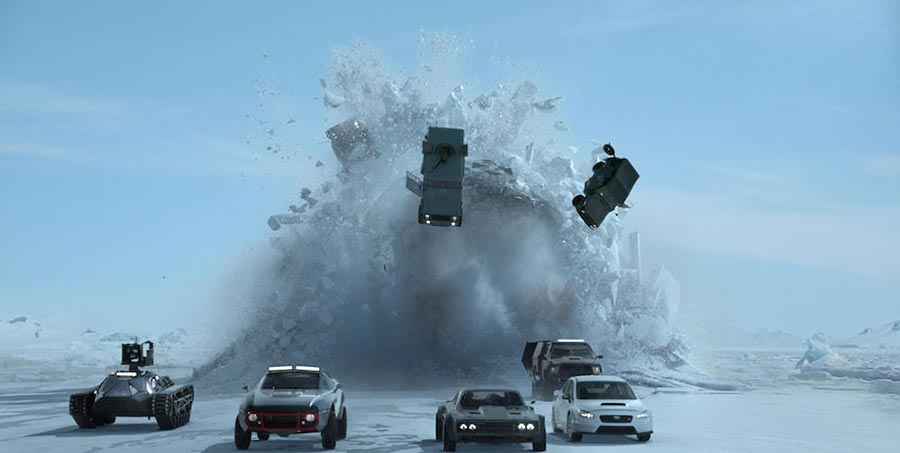 A scene from Fast and Furious 8. [Photo provided to China Daily]
It was a crazy weekend that Hollywood car-racing blockbuster The Fate of the Furious broke a series of records and raised a new stunning box office level.
It was like a volcanic eruption as The Fate of the Furious, also known Fast 8, raked in an estimated 1.34 billion yuan ($194.5 million) in three days, Maoyan.com reported, which set a new record for being the fastest film ever to pass the 1 billion yuan mark in China -- the previous record holder was Stephen Chow's Mermaid which grossed more than 1 billion yuan in four days.
Fast 8 also surpassed the records including the biggest midnight showing (62 million yuan), the biggest opening day gross (412 million yuan on Friday), the biggest single day gross (473 million yuan on Saturday), the largest three-day opening weekend of all time (1.34 billion yuan), as well as the biggest grossing imported foreign film in China for 2017 thus far.
The previous opening records holder was Stephen Chow and Tsui Hark's domestic fantasy movie Journey to the West: The Demons Strike Back, which earned 356 million yuan on its premiere in January this year. The new records are impressive given that Journey to the West: The Demons Strike Back opened on Lunar New Year's Day, the second day of a holiday week in China, and midnight previews of Furious 7 were on a Saturday night, while The Fate of the Furious opened on a work day.