Chinese celebrities caught with drugs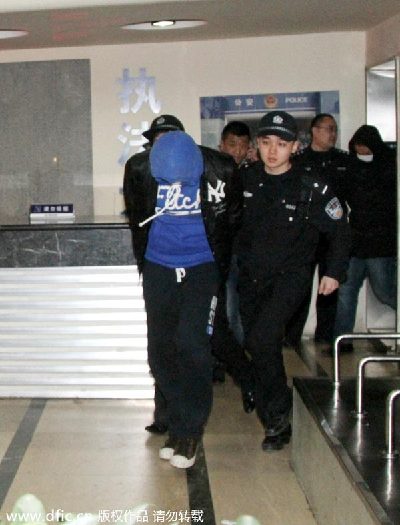 Singer Li Daimo leaves a police station in Sanlitun, Chaoyang District, Beijing at 9:40 pm on March 18, 2014. Li was detained for suspected amphetamine use. [Photo/IC]
8. Li Daimo - Detained for use of amphetamines in Beijing on March 18, 2014
A musician made famous by a singing talent show was sentenced to nine months in prison for inviting and allowing others to use drugs at his apartment. Li Daimo was also fined 2,000 yuan ($320).
Li had invited drug users to his temporary home in Beijing's Sanlitun on several occasions since early March. He was detained for taking drugs with other people at his home on March 18. Beijing Chaoyang District People's Procuratorate announced Li's arrest on April 16.
Li, 25, comes from Northeast China's Heilongjiang province. He appeared on the first series of "The Voice of China," a singing competition aired by Zhejiang Satellite TV in July 2012.
Related: Singer gets 9 months' imprisonment for drug use