Chinese celebrities caught with drugs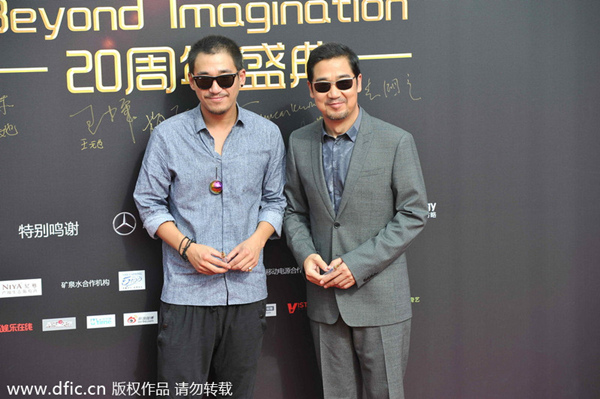 Chinese actor and director Zhang Guoli(R) and his actor son Zhang Mo pose on the red carpet of the grand ceremony for the 20th anniversary of Huayi Brothers Media Corporation in Haikou city, Hainan province, June 7, 2014. [Photo/IC]
4. Zhang Mo - Detained again for drug-taking on July 29, 2014.
Zhang Mo, actor and son to actor and director Zhang Guoli, made news headlines when police confirmed he was arrested for using drugs on July 29, following his arrest over marijuana use in 2012 when police searched his home after receiving a tip.
Zhang Mo, born in 1982, followed his father to become an actor, starring in many films and TV dramas. Zhang Guoli, is known widely for playing Emperor Qian Long, one of the longest ruling emperors of China's Qing Dynasty in a popular TV series.