Chinese consumers in the driving seat says Porsche China boss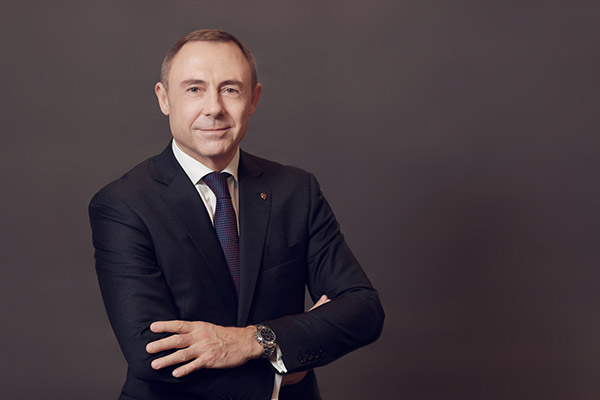 Franz Jung, CEO and president of Porsche China. [Photo provided to China Daily]
Q. What do you think of China's economic growth target of about 6.5 percent this year, amid the sluggish global recovery? What business opportunities do you see coming from sectors that will be opened to wider foreign investment, such as services, manufacturing and mining?
A: We have no comment about the government's growth target, but considering the slow pace of recovery and the uncertainty in global business, this seems a reasonable target. It shows the potential for Porsche to grow our business in a consistent, sustainable and healthy macroeconomic environment.
Q. How do you assess the role of the Chinese market in your global business strategy and layout? What are your views on China's efforts and extended preferential policies to further attract foreign investment? Do you plan to increase investment or expand your presence in the Chinese market this year?
A: China plays a strong role in our global business strategy. Last year, we delivered 65,246 units and China once again became our single-biggest market. There is still potential for us to grow here. We want to develop new and existing business models-such as financial services, the used car business, our parts business and after-sales formats. We have 96 Porsche Centers here, and an estimated 12 new centers will be opened next year, most of them in third- or fourth-tier cities. We will continue our investment in this strategic market by bringing new and innovative retail formats and customer-experience centers, and by further professionalizing our network.
Q. What business opportunities do you expect to see as China promotes the Belt and Road Initiative? Have you participated in, or do you plan to participate in any projects linked with the initiative? How do you think infrastructure investment can contribute to global growth?
A: China's Belt and Road Initiative will significantly impact global economic development. This will offer a lot of opportunities, hopefully, a reduction in transportation costs. China can expect much more business. With increased economic growth and consumers with more purchasing power, we believe we will have more customers. We will benefit from the infrastructure-it is important to ensure easy connectivity and promote global growth.
Q. This year, China will continue to implement supply-side reform. What does the reform mean for your business, and how will you adjust your business strategy in China to deal with it?
A: China's supply-side reform aims to balance supply and demand by encouraging innovation and new technology, and by improving quality and cost efficiency.
We constantly strive to improve our products to keep up with our customers' evolving tastes. We embrace sustainability and innovation with new technologies. Our business strategy thrives on new technology and innovation. We will continue to focus on that.
Q. What is your opinion of China's efforts to upgrade its manufacturing capabilities and promote innovation? Will China's innovation-driven campaign spur the vitality and competitiveness of the economy?
A: China has emerged as a manufacturing powerhouse. It has seen tremendous growth, and along with that growth there is rising consumer sophistication. Having discerning and refined tastes, consumers' preferences are shifting to the new, the innovative. China is heading in the right direction by aiming for manufacturing excellence, which comes with innovation and new technologies. I believe efforts to upgrade manufacturing capabilities and the innovation-driven campaign will provide the necessary stimulus for economic growth and promote healthy competition.