Experian looks to capitalize as China opens up credit services market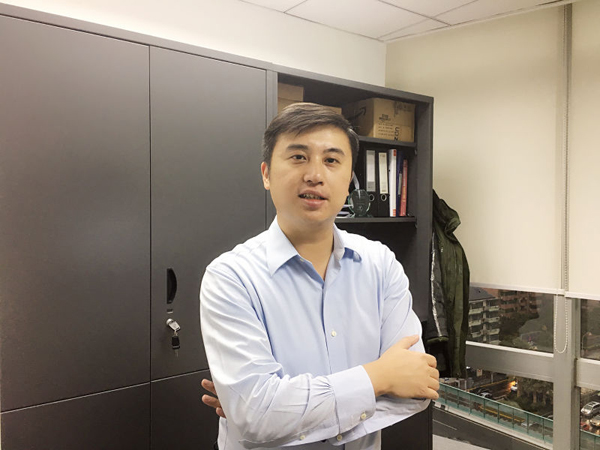 Isaac Wang, General Manager of Great China Credit Services, Experian [Photo provided to chinadaily.com.cn]
Q: What do you think of China's economic growth target at around 6.5% for 2017 amid the sluggish recovery of the global economy recovery? What business opportunities do you see from the services, manufacturing and mining, which will be open wider for foreign investment?
A: Even though the global economy faces low growth, China's economic growth rate remains steady. The 6.5 percent figure is reasonable and may improve the quality of economic growth in the long run, and will hopefully drive the recovery of the global economy.
We are happy to see foreign investment is being permitted in more industries, especially in financial services such as credit and civil rating services for Experian. This will help bridge China and the international credit system and, ultimately, enable Chinese companies to fully leverage the opportunities under the Belt and Road initiative. 
Q: How do you assess the role of China market in your global business strategy and layout? What are your views on China's efforts and more preferential policies to further attract foreign investment? Do you plan to increase investment or expand your presence in the Chinese market this year?
A: The Asia Pacific has the most rapid growth globally while China is growing most rapidly in this region. We have been increasing investment in the Chinese market in recent years. China is important to our global business and we will continue to invest.
Our business is about data intelligence and credit service, which has been opening up in recent years in China for foreign companies. From our experience and business development in China over past years, we feel the preferential policies demonstrate the government's confidence and value to standardize the credit market, which definitely benefits the market development.
Q: What business opportunities do you see as China promotes the Belt and Road initiative? Have you participated in or do you plan to participate in any projects under this initiative? How do you think infrastructure investment can contribute to global growth?
A: Under the Belt and Road initiative, how enterprises grasp this opportunity to export globally is a major focus. However, in the process of exporting, financing is always a challenge due to an incomplete domestic credit system especially for SMEs. Experian is participating to assist these enterprises solve financing difficulties by helping them understand their credit status, make wise financial decisions and improve the business and financing environment accordingly.
Q: China will continue to carry out supply-side reform this year. What does this reform mean for your business and how will you adjust your business strategy in China accordingly?
A: The supply-side reform requires better quality production to drive domestic consumption, which makes way for consumption upgrades that in turn impacts all industries, especially the finance service industry to provide flexible internet loans and credit services for enterprises while managing risks. We can leverage our big data advantage to help upgrade the consumer credit service system. This year, we may focus more on consumer credit to support supply-side reform in China, help business provide more flexible consumer finance products and services while keeping risks well managed.
Q: What is your opinion of China's effort to upgrade its manufacturing capabilities and boost innovation? Will China's innovation-driven campaign spur the vitality and competitiveness of the economy?
A: Manufacturing transformation and upgrade is necessary for the long-term development of traditional manufacturers. Currently, most of these manufacturers choose to proceed in the way of e-commerce, which is a very efficient and effective approach for China's economy. However, there are many challenges to tackle such as online credit records, identity fraud, customer data management and targeted marketing. To solve them, we have to improve date intelligence which Experian could help with.