Keeping pace with dazzling rate of change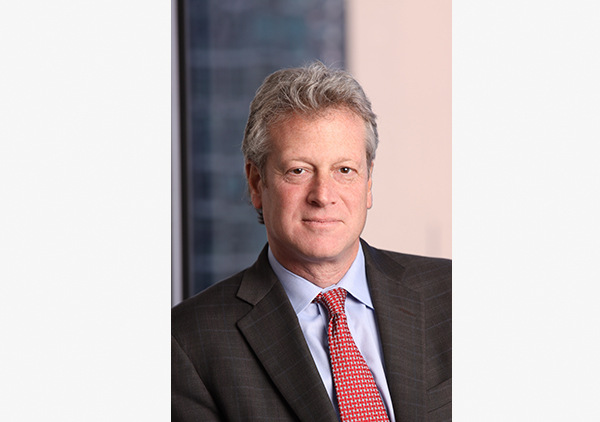 Andy Polansky, chief executive officer of Weber Shandwick. [Photo provided to China Daily]
Weber Shandwick leads from front in fast-moving market, says its chief
Disrupted by the wave of digital transformation coursing through industry, gone are the days when public relations professionals could solely focus on helping a client navigate a steady course within a predictable set of known business challenges.
But Andy Polansky, chief executive officer of Weber Shandwick, said his profession has never been needed more-or held in higher regard-and for very good reason.
Marketers nowadays face a dazzling pace of change and ever-shifting and variable situations, where a single tweet can easily threaten a business reputation that's been decades in the making. But it is such uncertainty that makes offering solutions and strategic advice for brands more valuable than ever before.
With a history of 20 years in China, Weber Shandwick does not position itself as a traditional PR firm, distributing press releases and organizing media conferences. Polansky said it is instead a combination of designers, strategists, conversation-starters and storytellers, enabling homegrown brands and multinational corporations to grow a business or establish an international presence in the digital age.
Helping to serve the Olympics project in Beijing and the World Expo in Shanghai, Polansky's team knows intimately the complex dynamics of the Chinese market. He is launching what he says are some of the group's most pioneering programs in China before rolling them out to other markets.
The following are edited excerpts of the interview with Polansky:
What do you see as the major changes of the PR industry today?
First of all, social media is becoming a more serious business. The days of simply using it as a general content and conversational channel are over. But rather, platforms are a means to material ends, shifting coverage agendas, breaking news, micro-targeting ads, etc.
Second, brands lacking a business-driven, digital content strategy, and the data driven operations behind it will stumble, losing out to their competitors.
What are the emerging trends among Chinese brands on the PR front?
One thing for sure is that mobile will continue to drive plenty of conversation and investment. China is at the forefront of the whole mobile transformation, so there have been demands for multi-platform campaigns. So we coined a term called 3C: establish content suitable for mobile platforms, identify the right community to engage with them and then close what we call the commerce loop.
For instance, we helped a coffee brand establish a presence in China, not through traditional advertising. We opened a WeChat store first. We add creative content through the WeChat posts and build a strong fan base, so that when they think of buying coffee machines they can think of the brand and shop online.
What are the initiatives you first created in China and then used for the rest of the world?
Apart from 3C we also unveiled a key opinion leader network called Kloud, an influencer management tool, first in China, to engage leaders in the digital landscape. It's an in-house database of around 20,000 key opinion leaders.
With millions of social media followers in China and around the world, many Chinese influencers wield enormous power in the market. Yet brands in China have found it challenging to manage the large number of influencers in varied categories in a strategic, concerted way.
So we created this influencer engagement tool that assists organizations overcome this challenge, by identifying and tapping into relevant key opinion leaders, and using big data to spot passion points, topics, and trends as they emerge.
What is your competitive edge over your rivals?
Our strategy is to be a high-performing company and win market share, and that's not just within the realms of traditional public relations companies. I see Weber Shandwick as a major player in the broader marketing services industry. So we are thinking about digital and social media and look for opportunities to extend beyond the public relations sector.
Another strength we have is deep specialization. If you look at different industry sectors-like healthcare, technology, financial services-what makes our business distinctive is that we have people who come from these industries. We have PhDs from the pharmaceutical industry, we have people who were working for banks, we also have a lot of former journalists. The most important thing is fostering collaboration in that culture. That's very hard to replicate from a competitive standpoint.
Are you optimistic about business in China?
Yes, I am optimistic. If you look at the public relations industry overall, there's been tremendous growth over the last five years. My view is that we will continue to escalate our growth over the next couple of years.
Currently a quarter of our clients are Chinese companies, up from merely 5 percent a decade ago. We may see lower growth rates, but there are always challenges in managing any business-and we think we see a lot of opportunities here, notably in areas like healthcare, consumer, and technology. We continue to evolve our model and we continue to bring in new talents.
We are also seeing a maturing trend in the industry. Clients used to hire PR firms for perhaps something very specific, like a product launch or a new service offering. Now companies look at their partnerships with the agencies much more holistically and in much broader terms. They have big aspirations, such as in trying to consider what their overall narrative is, or in shaping what their key message is to all the stakeholders, etc.
In terms of PR, what are your suggestions for Chinese companies going overseas?
We've seen Chinese companies naturally become much more acquisitive on the global stage, much more aggressive in establishing a major presence. And the great thing we see about Chinese clients is that they are much quicker and adopt a more scientific process in decision-making than they used to. I have two suggestions.
The first is about adaptation: understanding the media environment that is changing all the time and getting immersed in the culture. Storytelling is the dominant model of communications in most Western markets. Chinese companies need to understand the way local audiences consume information and what will attract their attention. Another big trend is to focus on employee engagement.
Companies increasingly recognize that employees are the ambassadors for their company. We are supporting them on how to communicate to their employees first, so that they are able to carry the same message to customers and out into the market.
What is your biggest achievement as CEO?
The biggest achievement is spearheading Weber Shandwick's transformation and continuing drive to become the leading international public relations and communications firm built for the digital age.
I started as a journalist and I always had an interest in communications even before starting my career. If you are an intellectually curious person, you want to learn about issues and the job gives you the opportunity be exposed to different types of industries and companies. But the thing that I enjoyed the most is building a great team and a great culture, and that's where we've had a lot of success.
How has the Belt and Road Initiative affected your business and market opportunities? How has globalization benefited your business?
This ambitious platform will create many opportunities for Chinese companies and for multinationals looking to expand their businesses across Asia and Europe. We are currently assisting a growing number of Chinese organizations to deepen their overseas involvement in sectors that will benefit from this sweeping push, and look forward to providing communications and strategic support to new and existing clients as the program unfolds.
What are your hobbies during leisure time?
One of my favorite activities is kayaking. It is great exercise and mirrors what life is about: sometimes the wind is behind you and you are moving fast, sometimes you are paddling hard and not advancing much but considering the possibilities, and at other times with a light wind you sense you are drifting along and know you must paddle harder.
What is your management philosophy?
Lead by example, with a strong work ethic, a collaborative spirit and a people-centric style. I think it's critical to get perspectives from the team. I do a lot of listening.
CV
Age: 55
Nationality: US
Career:
2012 onwards: Global CEO of Weber Shandwick
2004-12: Global President of Weber Shandwick
2001-04: President, North America of Weber Shandwick and Chair, Global Practices
1998-2001: President, North America of BSMG Worldwide
1983-98: General manager/other leadership positions at Bozell PR and Bozell Sawyer Miller Group
1982-83: Business writer for the Princeton Packet in Princeton, New Jersey
1981-82: Part-time municipal reporter for the Bucks County Courier Times in Pennsylvania
1980-81: Part-time sportswriter at The Trentonian in Trenton, New Jersey
Education: Bachelor of Arts, College of New Jersey
Family: Married with two children