10 bright spots in China's economy 2016
Despite challenges like anemic world growth and volatile global financial markets, China pressed ahead with key reforms in 2016, enjoyed steady growth and improved its global influence. Let's take a look at the 10 bright spots in China's economy last year.
1. Economic growth
China's GDP grew 6.7 percent in 2016, to 74.41 trillion yuan ($10.82 trillion). The economic growth rate was a slight slowdown from 6.9 percent in 2015, but fell within the government's target of between 6.5 and 7 percent and outpaced most other major economies.
What's more, last year China's GDP was about four times that of 2000, four years ahead of the goal proposed at the 17th National Congress of the Communist Party of China (CPC) to quadruple its GDP in 2000 by 2020.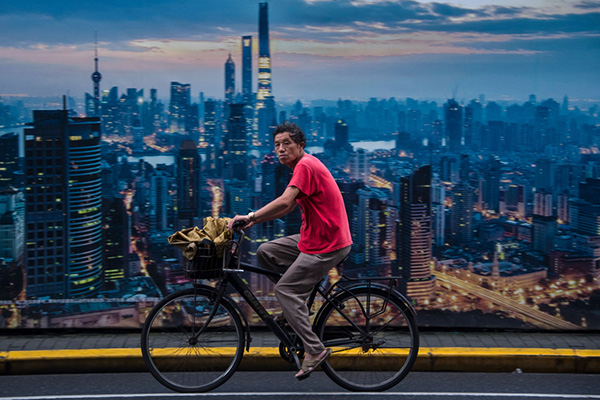 This picture taken on July 11, 2016 shows a man cycling past a billboard showing an aerial view of Shanghai.[Photo/VCG]