Home / Business / Biz Photos
Florist turns live succulents into wall art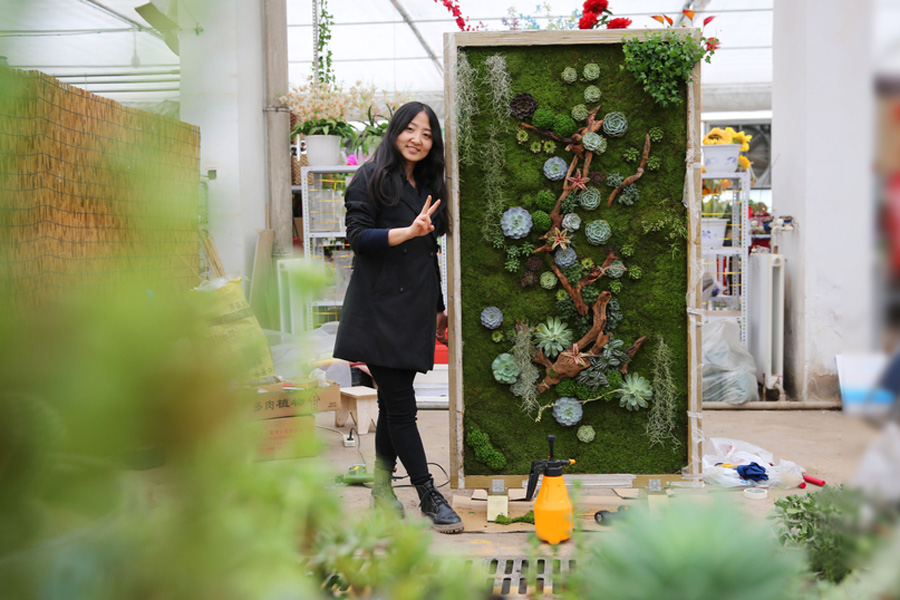 He Meng with her artwork using more than 60 succulents and other plants, in Xi'an, Shaanxi province on March 13, 2017. [Photo/VCG]
At 1.9 meters high and 1 meter wide, florist He Meng has packed her latest creation with more than 60 living succulents and other plants. It's the first of its type made by the young woman living in Xi'an, Shaanxi province. in response to an unusual request from a customer.
Running a small florist shop at the flower market, He Meng, a design graduate who used to be a graphic designer, has applied her skills to floral design. Her shop offers tailored green designs for home or offices.
Being the first one in the market to use live succulents in an artwork, He Meng had to figure out how to solve all of the technical problems herself. The finished product has received many compliments from visitors.