Home / Business / Biz Photos
Breathtaking twin glass car towers in Germany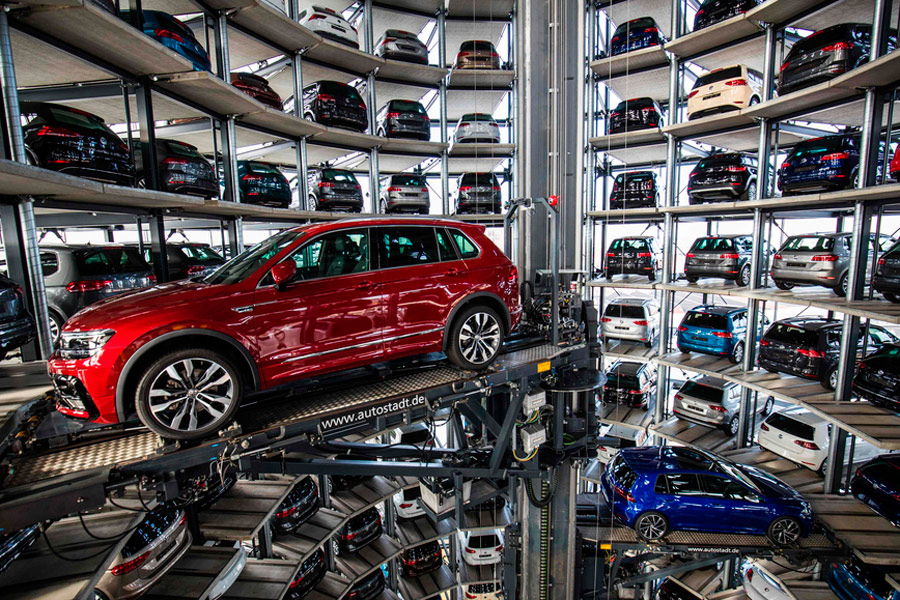 About 800 Volkswagen cars are parked in the massive towers at the company's Wolfsburg headquarters in Germany, March 14, 2017. [Photo/VCG]
Two glass towers stocking cars are the most conspicuous buildings at German automaker Volkswagen new Wolfsburg's headquarters.
New Volkswagen vehicles can be automatically moved from the company's plant to the two towers by a conveyor belt and then be placed into parking spaces by robotic arms.
The two towers, around 60 meters tall, are capable of storing about 800 vehicles.
Let's take a look inside the breathtaking towers.