Home / Business / Biz Photos
Tradition meets technology: Wu Opera performers take over car show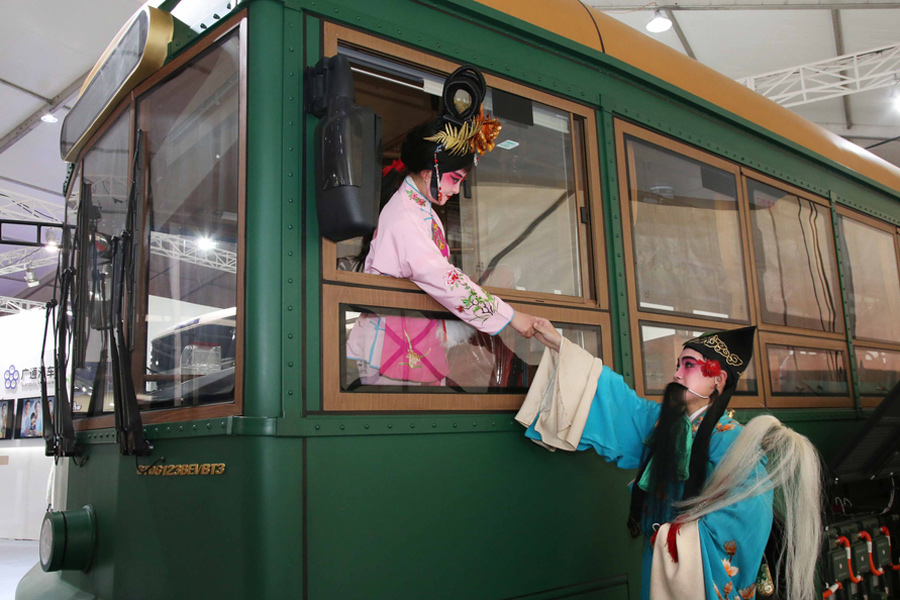 Two Wu Opera actors perform a farewell scene at the China Jinhua New Energy Vehicle Exhibition, Zhejiang province on March 17, 2017. [Photo/VCG]
Dressed in elaborate costumes and headwear, Wu Opera performers have upstaged car show models at the China Jinhua New Energy Vehicle Exhibition on the weekend.
The city of Jinhua, East China's Zhejiang province, is the birthplace of Wu Opera, a traditional regional opera that was added to China's list of national intangible cultural heritage in 2008.
Playing classic characters in Wu Opera, the unlikely guests posed next to the new energy vehicles, bringing tradition and technology together.
More than 130 new energy vehicle enterprises, such as BAIC BJEV, SAIC and BYD, took part in the exhibition.