Home / Business / Biz Photos
Dancing with robots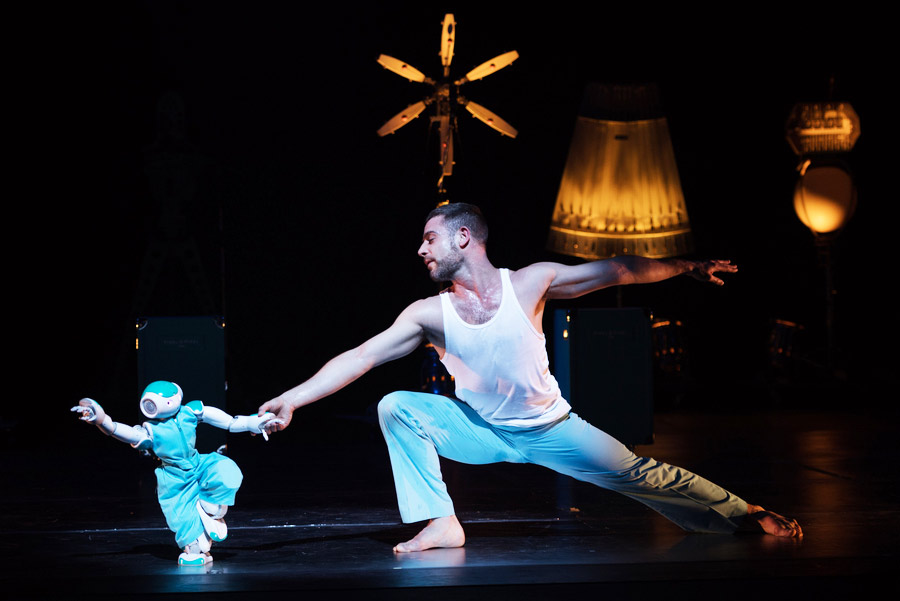 Dancer Gael Rougegrez of Blanca Li Dance Company performs with a NAO robot at Barbican Centre in London, on Feb 22, 2017. [Photo/VCG]
Spanish choreographer Blanca Li decided to give over the stage to interactive humanoid robots, known as NAO robots, to explore their artistic temperament through dances with eight people.
The result is Robot, created in 2013, the world's first dance performance in theater with robots in the starring roles.
The NAO robot, designed by French robotics company SoftBank Robotics, formerly known as Aldebaran Robotics, was made in 2006 and has evolved in its fifth version.
Besides the robot dancer, the show also includes an orchestra of 10 low-tech machines created by Japanese performance-art group Maywa Denki.
The latest tour of the show was at Barbican Centre in London, on Feb 22, 2017.