China's social security fund sinks $260m in 12 companies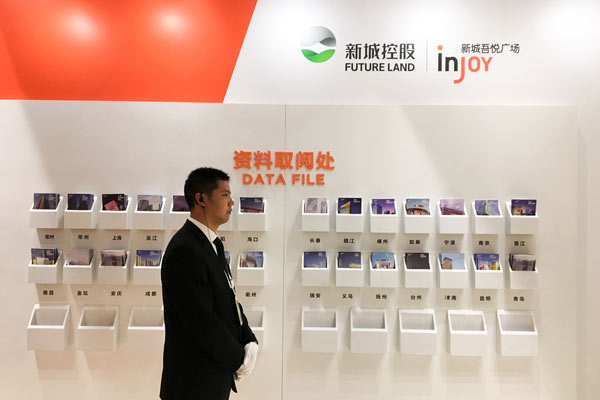 A security guard stands in front of the Future Land Group's data file display in Shanghai, Nov 25, 2016. [Photo/VCG]
China's national social security fund is among the top 10 shareholders of 12 listed companies, buying up 1.78 billion yuan ($259.2 million) in shares, according to a Securities Daily analysis.
The fund holds 24.5 million and 17.41 million shares in commercial real estate company Future Land Group and Super Shine respectively as of the fourth quarter of 2016.
The fund also holds more than five million shares in each of HuangShan NOVEL, Huangshan Jinma, Jianmin Group, Porton Fine Chemical, Lier Chemical, Wuhan Sanzhen Industry Holding, Anhui Xinli Finance and Guanhao Biotech.
Gosun Holding and Guangdong Dowstone Technology also listed the social security fund among their top investors in the fourth quarter.
Four companies that were invested by the fund in the fourth quarter also have top shareholders including the State-owned China Securities Finance Corp and Central Huijin Investment.
The stocks of Future Land, Dowstone Technology and Lier Chemical have subsequently risen by 23.6 percent, 6.8 percent and 4.75 percent respectively so far this year, while Porton Fine Chemical's stock has dropped 4.7 percent.