L'Oreal sees bright future for beauty market in China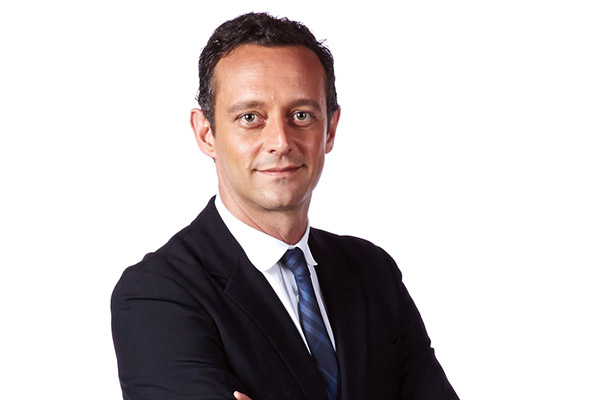 Stephane Rinderknech, CEO of L'Oreal China. [Photo provided to China Daily] 
Q. What do you think of China's economic growth target of about 6.5 percent this year, amid the sluggish global recovery? What business opportunities do you see coming from sectors that will be opened to wider foreign investment, such as services, manufacturing and mining?
A: We are happy to see the Chinese economy continue steady growth by shifting the focus from speed to quality, efficiency and sustainability. The future of the Chinese economy looks bright because the supply-side structural reform has gained momentum with preliminary success, while industrial transformation and economic upgrading have been deepened.
China is accelerating the urbanization process by creating 11 million new urban jobs this year, which will bring opportunities for us.
The further opening-up of the market will be conducive to stronger growth momentum in the beauty industry.
Q. How do you assess the role of the Chinese market in your global business strategy and layout? What are your views on China's efforts and extended preferential policies to further attract foreign investment? Do you plan to increase investment or expand your presence in the Chinese market this year?
A: We not only accompany, witness and contribute to China's development, but also benefit from it-for example, the recent government reforms, such as lower import duties and the reduction in consumption tax. L'Oreal is always among the first to welcome and react positively to policies with concrete action. We believe that they will boost the local market and benefit Chinese consumers.
We maintain continuous investment in China-we have headquarters, a research and innovation center, three plants, five distribution centers and an academy-and our confidence in the country.
Q. What business opportunities do you expect to see as China promotes the Belt and Road Initiative? Have you participated in, or do you plan to participate in any projects linked with the initiative? How do you think infrastructure investment can contribute to global growth?
A: The Belt and Road Initiative is accelerating the process of economic globalization and allows global enterprises like L'Oreal to further expand their global footprint. New population clusters bring new growth points for the market. We are more than willing to participate in potential initiatives and to sustain our high brand value and good reputation by bringing products to more consumers.
The initiative doesn't solely aim to bridge the geographic connections between China and other markets, but also to create innovations from China. L'Oreal shares a similar vision in research and innovation-invent in China, for China, and inspire the world. We hope the superior innovations we pioneer with China will create new value, not only for Chinese consumers, but for the world.
Q. This year, China will continue to implement supply-side reform. What does the reform mean for your business, and how will you adjust your business strategy in China to deal with it?
A: We are happy to see China's supply-side reform continue to gain momentum, producing evolving needs and trends from a growing spectrum of consumers of beauty products. In China, there are 500 million potential consumers, 200-plus rising cities and the world's No 1 middle class population. With this huge potential, we are expecting a bright future.
Q. What is your opinion of China's efforts to upgrade its manufacturing capabilities and promote innovation? Will China's innovation-driven campaign spur the vitality and competitiveness of the economy?
A: China's determination to boost innovation has not only increased competitiveness in the country, but also motivated individual enterprises. In China, we interpret our vision "Invent in China, for China, Inspire the World" as applying our superior innovations from China to the rest of the world. Thanks to the efforts China has made to boost innovation, the country is leading the global digital revolution.
We have started to incubate and scale the next generation of startups in the area of connected beauty, and have cooperated with BAT (Baidu, Alibaba and Tencent) to serve the aspirations of consumers worldwide with innovations that originated in China.