China's growth an 'outstanding achievement' says Syngenta president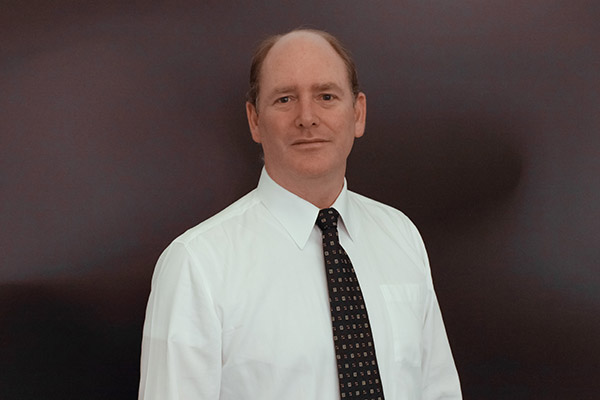 Andrew Guthrie, president of Syngenta China. [Photo provided to China Daily]
Q. What do you think of China's economic growth target of about 6.5 percent this year, amid the sluggish global recovery? What business opportunities do you see coming from sectors that will be opened to wider foreign investment, such as services, manufacturing and mining?
A: We believe 6.5 percent is a prudent growth target. It shows that the government has a long-term strategy to further improve domestic demand-driven growth while continuing to be a major global exporter. The government has clearly laid out its plans for further economic reform, and these plans will help to ensure that China will make consistent progress and have a stable platform for long-term economic growth.
Last year, China's GDP growth was 6.7 percent, outpacing most other economies. China contributed about 30 percent of the world's economic growth last year, which was an outstanding achievement.
Q. How do you assess the role of the Chinese market in your global business strategy and layout? What are your views on China's efforts and extended preferential policies to further attract foreign investment? Do you plan to increase investment or expand your presence in the Chinese market this year?
A2 China is one of Syngenta's most important markets. So far, we have invested more than $360 million in our business here, and have nearly 2,000 employees. We have established a world-class research and innovation center in China and we have a number of very important global manufacturing facilities located in the country.
China is a great opportunity for Syngenta, and we have been committed to the Chinese market for many years. When it occurs, I expect the successful completion of the ChemChina transaction (China National Chemical Corp has offered $43 billion to acquire Syngenta) will help to create new opportunities for growth in China and around the world.
Q. What business opportunities do you expect to see as China promotes the Belt and Road Initiative? Have you participated in, or do you plan to participate in any projects linked with the initiative? How do you think infrastructure investment can contribute to global growth?
A: We joined the World Day to Combat Desertification Global Observance and the Belt and Road Initiative Joint Action High-Level Dialogue in Beijing last year. The event aimed to demonstrate how land degradation neutrality can be a critical element in achieving a number of sustainable development goals, especially the promotion of inclusive and sustainable economic growth.
The initiative provides further potential for Syngenta to extend partnerships with our strong global presence.
Q. This year, China will continue to implement supply-side reform. What does the reform mean for your business, and how will you adjust your business strategy in China to deal with it?
A: Supply-side reform in the agricultural sector is a key element of the 2017 Central No 1 Document (a blueprint for agricultural sector reform). It is the 14th consecutive year that the No 1 document has focused on agriculture.
The aim of supply-side reform is to achieve higher efficiency and better production quality, as well as helping farmers to earn stable, higher incomes. This requires innovation and technology, which is also highlighted in the No 1 document. This is where we, as a world-leading agricultural technology company, can contribute.
Syngenta shares the government's commitment to ensuring the safety and well-being of the Chinese people through supporting the safe and responsible production of food.
Q. What is your opinion of China's efforts to upgrade its manufacturing capabilities and promote innovation? Will China's innovation-driven campaign spur the vitality and competitiveness of the economy?
A: I believe the government's approach to promote higher standards in manufacturing is appropriate and necessary.
We lead the industry in our commitment to R&D. We believe innovation is the key to addressing the global challenge of ensuring food security and, here in China, to help speed up the transition to a modern and sustainable agricultural sector.
It is worth repeating what Premier Li Keqiang said in the Work Report: "Having reached the current stage of development, China can now advance only through reform and innovation."