Beijing is at the top of the list of housing unaffordability in China for the third straight year, according to a report released by real estate services firm E-House China.
Beijing's price-to-income ratio reached a high of 14.5 last year. In comparison, Inner Mongolia's ratio stood at 4.4, still at the bottom of the chart of 30 provincial-level regions.
The price-to-income ratio, the ratio between median house price and median annual household income, measures affordability in a given area.
No 10 Heilongjiang province (price-to-income ratio: 6.9)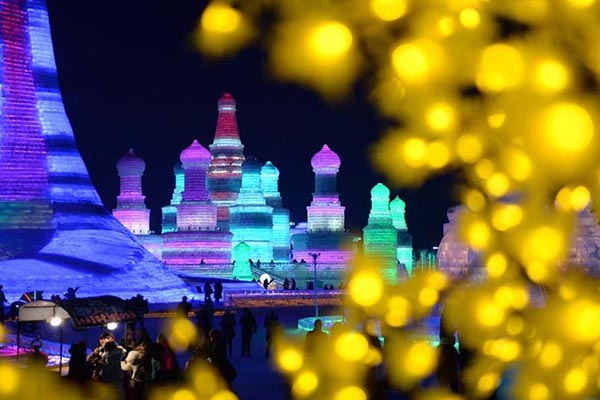 Tourists view the shimmering ice sculptures in Harbin, capital of Northeast China's Heilongjiang province, on Feb 8, 2016, the first day of Chinese Lunar New Year.[Photo/Xinhua]