China's real estate industry, which Moody's predicted recently will slow down this year with sales dipping to single-digit growth, is weighed by huge inventories after past decade's expansion.
According to statistics from Wind, a domestic financial data provider, inventories of the country's 137 listed real estate companies exceeded 3 trillion yuan ($461.3 billion) in 2015.
Earlier report said Greenland Holdings posted 397.06 billion yuan of inventory, outpacing the country's largest residential developer China Vanke Co Ltd, which saw inventory up 15 percent from 2014 to 368.1 billion yuan in 2015.
Inventories, as listed in property developers' financial statement, cover many items, including housing inventory, land reserves, and projects under construction. Let's take a look at some of the listed property firms' with excessive inventories.
No 10 China Merchants Shekou Holdings
Inventories: 121.4 billion yuan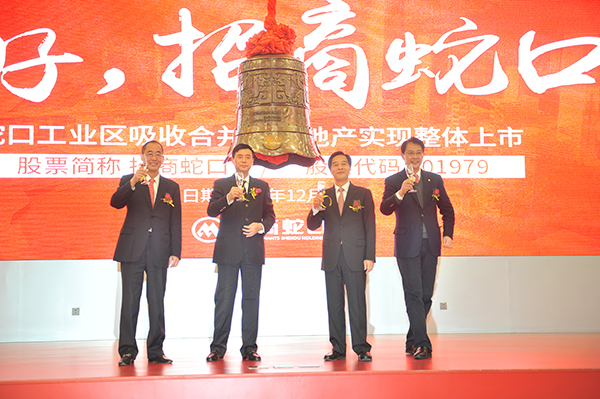 Leaders of China Merchants Shekou Holdings raise glasses during its IPO ceremony in Shenzhen Stock Exchange on Dec 30, 2015. [Photo / VCG]