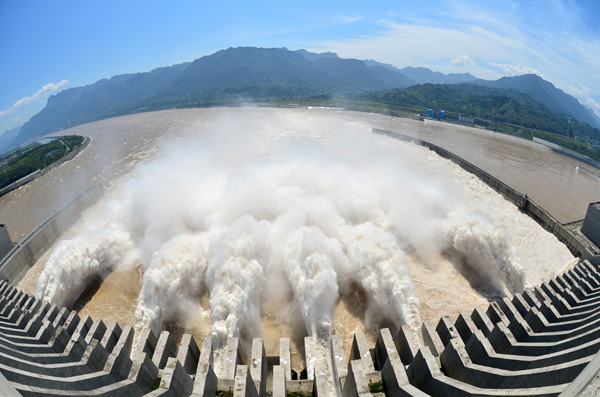 The sluice gates of the Three Gorges Dam. [Photo/Xinhua]
China Three Gorges South Asia Investment Ltd, an offshoot of the world's largest hydropower operator China Three Gorges Corp, is to offer up to 19 percent of its equity to outside investors, according to a senior executive.
"We're diversifying our shareholding because CTG is dedicated to expanding internationally, and to transforming itself into a market-oriented business," said Wang Shaofeng, vice-president of China Three Gorges International Corporation.
CTG owns 70 percent of CSAIL, with the remainder split (15/15) between the Silk Road Fund, and IFC (International Finance Corporation), a member of the World Bank Group.
Speaking on the sidelines of the Second China-Pakistan Economic Corridor Media Forum, Wang said the company is ready to offer stakes in CSAIL, and eventually expects to hold no more than 51 percent of the operation.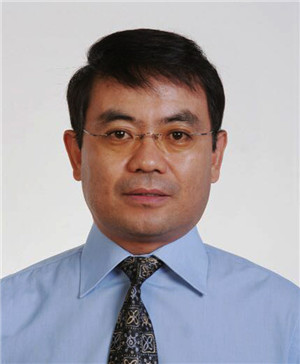 Wang Shaofeng, vice-president of China Three Gorges International Corporation CHINA DAILY
Established in March 2012, CSAIL focuses on hydro, wind and solar energy projects mainly in Pakistan, but also in other markets along with the Belt and Road Initiative.
It has been involved so far in eight Pakistan projects: one completed wind farm, and three hydropower projects already under construction with four others in the pipeline, including the $2.5-billion Kohala hydropower project.
"We have started nearly $7 billion worth of projects in Pakistan, and that figure is projected to exceed $50 billion by 2039," Wang said.
"We will also be investing in other mega hydropower dams along the Indus River, which we hope will help tackle Pakistan's power shortage."
CTG officials expect that by 2020, about 15 percent of CTG's revenue will be generated from overseas.
Zhang Yuan, a researcher with public policy think tank Anbound Consulting Co, said Pakistan is such a huge market for CTG because of the two sides' complementary skills, and the favorable policies on offer by the Pakistani government.
But he also cautioned that Chinese companies still need to be careful when it comes to due diligence on deals.
"Companies should get to know Pakistan on everything from economic policy to agrarian conditions, local customs and cultures, well before entering any agreement."
Mushabid Hussain, chairman of the parliamentary committee on the China-Pakistan Economic Corridor, welcomed the equity offering by CTG.
"We are glad that it is set to attract more international investment, and we are always supportive of China investors," he said at the forum.
"Pakistan welcomes global industry investors, and is ready to offer strong safeguard measures and preferential policies," said Hussain.
Contact the writers at lvchang@chinadaily.com.cn