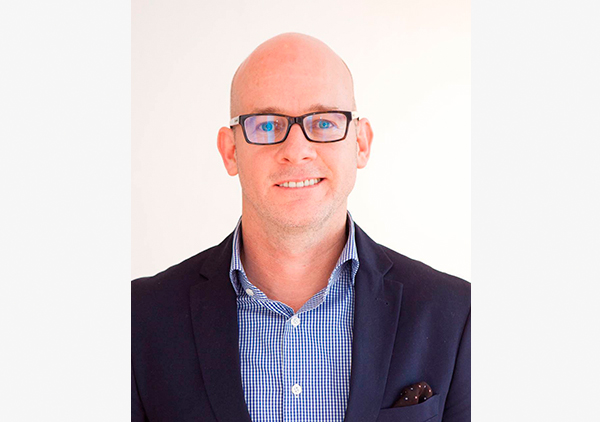 Darren Burns, president of Weber Shandwick China. [Photo provided to chinadaily.com.cn]
The Chinese service industry maintains strong growth despite the economic slowdown, and there is an obvious trend when Chinese companies integrate online and offline business, says the chief of Weber Shandwick in China.
Darren Burns, president of Weber Shandwick China, says as a world-leading PR giant they can tell the service industry in China is still growing strongly.
"We are actually a service company, so we do a lot of work with our clients. If you look at the number of retail, the e-commerce growth in China is still very strong," Burns said.
"The main reason we are growing stronger is because several years ago, we purposely tried to do more work with non-PR clients. Maybe five years ago, maybe 80 to 90 percent of our revenue was from PR clients, but now more than half of our revenue is from CMO or marketing departments."
Burns says the market and business atmosphere is changing constantly, and now in China there is a "startup culture", in which every young people's dream is to have a startup.
"You need to have a very strong culture and good products that people want in order to develop and sustain a startup."
Burns points out some problems existing among some local small and medium-sized enterprises, saying many startups don't think about their communication strategy, and they even don't take it seriously.
The US giant just supported the Beijing Government to win the bid for the 2022 Winter Olympic Games. Burns says he expects rapid growth in winter sports over the next seven years.
"Beijing is the first city to hold both the summer and winter Olympic Games, and we are glad to have helped on both projects," said Burns.
Burns stressed that China is now one of the largest markets of Weber Shandwick, right after US and UK. However, China is growing at a fast rate, and they have become recognized as an innovation center.
"China is very advanced in some aspects, and some innovations we created in China are now being used throughout the world," Burns says.
Burns says the company made massive progress in 2015, with annual revenues increasing by just right around 30 percent. At present, Weber Shandwick has three offices in China, located in Beijing, Shanghai and Guangzhou. In 2017, the company plans to open another office in Shenzhen.
"We are trying to avoid a focusing on geographic locations and make our offering specialty and client focused. Our clients are not looking for one place only, instead, they want to us cover all of China."