Wanda mulls push in healthcare sector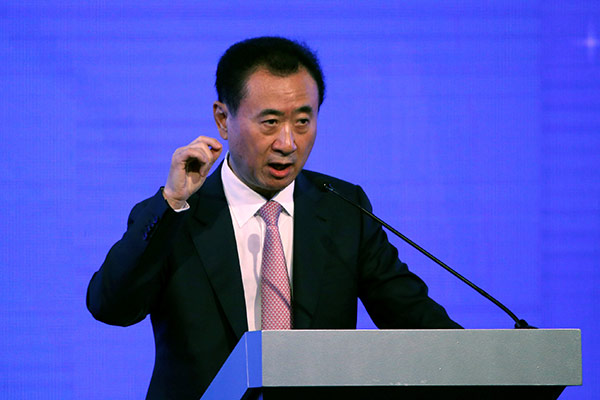 Wang Jianlin, chairman of Dalian Wanda Group Co.[Photo/China Daily]
Billionaire Wang Jianlin's property-to-entertainment conglomerate is weighing a push into private healthcare in China, tapping into a rapidly growing multibillion-dollar industry in the country.
The chairman of Dalian Wanda Group Co is considering setting up a chain of hospitals, he said on Wednesday during a panel at the World Economic Forum in Davos, Switzerland.
The comments suggest Wang may dive deeper into healthcare than the partnership his company announced with International Hospitals Group last year, when Wanda said it would invest 15 billion yuan ($2.2 billion) to build three hospitals.
The number of private hospitals in the Chinese mainland surpassed that of public ones for the first time last year, providing an opportunity for Wanda to leverage the commercial properties it already owns.
Wang said people in China are pursuing healthier lives and Wanda has the capability to tap into the emerging private healthcare industry. "Our biggest advantage is owning a chain of hundreds of commercial complexes, which means our team has the capability," Wang said.
Wang said a change of Chinese policies have allowed private enterprises to enter the healthcare sector. The government aims to expand the health-services industry to more than 8 trillion yuan by 2020.
Revenue from China's private hospital industry will probably triple to $90 billion by 2019, according to estimates by market research firm Frost & Sullivan.
China encourages private investment to complement its overcrowded public system, and in recent years the government has provided more concrete policy support such as freeing up doctors from public-hospital jobs and treating private and public outfits equally.
Bloomberg