Wanda's Mtime deal adds what movie-mogul empire needs: toys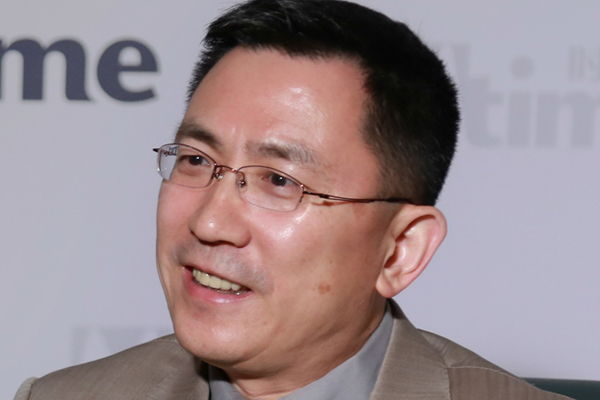 Kelvin Hou, Mtime chief executive officer. [Photo provided to China Daily]
Chinese billionaire Wang Jianlin's already got film and television production companies, theme parks and cinemas. Now, he's betting on toys.
Mtime.com Inc, the movie portal and trinkets seller Wang's Wanda Cinema Line Co bought in July, says sales of T-shirts and figurines related to Warcraft are booming. The company is now chasing licensing deals with other blockbuster films after signing China agreements for the rights to Star Wars, and Minions, said Mtime Chief Executive Officer Kelvin Hou.
"This is a global trend and China is part of it," Hou said in an interview in Beijing. Ancillary revenue including merchandise and streaming rights will probably grow to 70 percent of movie-industry sales in as little as five years, he said.
The push signals China's entertainment industry is growing up. It also comes out of necessity as the slowdown in the country's box-office sales is pressuring companies such as Wanda to branch out into the $107 billion global merchandising market to justify their increased investments in film-related assets.
China's box-office sales are poised to grow at the slowest pace this year since at least 2008-receipts rose 4.1 percent during the first 11 months-compared to an average of 38 percent per year between 2007 and 2015.
China's growing middle class has fueled demand for movie tickets and rising incomes are now damping the country's appetite for counterfeit goods, said Hou, a former Microsoft Corp executive. He diversified into the toy business four years ago after starting Mtime in 2005 as a film information database, entertainment news portal and ticketing application.
Wanda has made Mtime part of a broader empire that includes theme park and hotel complexes like the $7.3 billion Wanda City the company plans to build in the southern Chinese city of Haikou. The company announced the Haikou project, the third of its kind, on Wednesday.
Brand-consciousness
"No one believed this could work in China because of rampant knock-offs," said Hou. But younger, richer Chinese consumers are increasingly brand-conscious and willing to pay a premium for Mtime's licensed items over pirated versions, he said.
As evidence, he cites Mtime's sales of products based on the summer hit Warcraft. Despite a lukewarm reception overseas, the video-game-franchise movie grossed 1.5 billion yuan ($218 million) in Chinese theaters. Mtime sold 100 million yuan worth of Warcraft toys, souvenirs and clothes through its website, retail stores and mobile apps.
Mtime operates a movie database, a ticketing app downloaded 70 million times, a movie review forum and an entertainment news portal, and helps Hollywood studios market films in China. The addition of merchandise and film-related sales will allow Mtime to report its first annual profit this year, Wanda Cinema President Zeng Maojun said in November.
The Warcraft section of Mtime.com offers a two-meter action figure of Durotan the orc for 107,142 yuan. Tattoo stickers start at 5 yuan, while a selection of badges, phone cases and mugs sell for around 100 yuan.
Outpacing pirates
The rising pace of Hollywood blockbuster films coming to China has also made it harder for pirates to keep pace with licensed toy and souvenir makers, Hou said.
"Now on average we have one blockbuster a month screening in Chinese theaters and each stays for an average 40 days," he said. "This turnaround time is difficult for pirates."
Still, the toys don't sell themselves. Some question whether China's entertainment groups can field the kind of blockbusters that would trigger demand for related merchandise, said Jane Kong, a Shanghai-based entertainment and media partner at consulting firm PwC.
"The question is whether there's enough good local content and intellectual property that are appealing enough to energize the potential of merchandising," Kong said.
As for local movies, Hou cited Hong Kong director Raman Hui's Monster Hunt, the second highest-grossing film ever in China, as an example of how locally produced films can develop into a franchise that fuels sales of toys.
Hou now hopes to replicate the success of Monster Hunt and Warcraft with The Great Wall a $135 million fantasy movie, based in ancient China and starring Matt Damon. The 50-year-old Mtime co-founder took to the catwalk this month at an event in Beijing to introduce clothing from jackets to evening gowns inspired by the film.
"A successful movie franchise is built from decades of creative work," said Hou. Star Wars, for example, was made through four, five decades. It takes time, episode after episode, for the characters to bond with viewers."
Bloomberg