Wanda pays $1b for Hollywood icon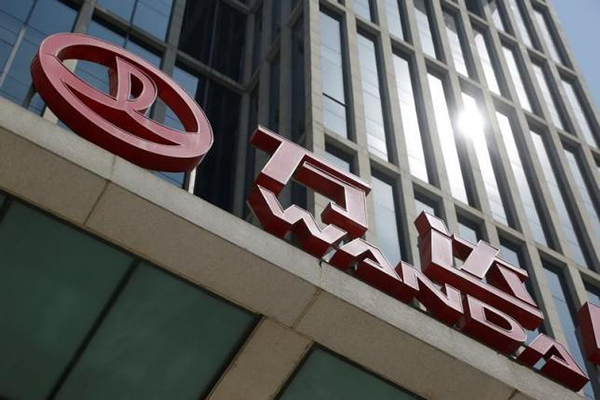 Dalian Wanda Group's Wanda Plaza building is pictured in Beijing, May 17, 2016. [Photo/Agencies]
China's Dalian Wanda Group announced its entry into the TV production industry with the $1 billion acquisition of US-based Dick Clark Productions, marking a milestone in the property company's expansion of its entertainment empire.
The deal will give Wanda, owned by billionaire Wang Jianlin, control of the US company that produces various award ceremonies, including the Golden Globe and Billboard Music awards, as well as TV shows such as So You Think You Can Dance.
Industry analysts said owning one of the iconic companies in Hollywood will allow Wanda to gain valued intellectual property rights in the TV industry that generate stable revenues and profits.
"The deal also holds strategic significance for Wanda, since it will help lift its influence in the global entertainment industry," said Xiao Han, a partner at Chinese entertainment research company EntGroup Inc.
The purchase is the latest addition to Wanda's growing entertainment empire after its takeover of US cinema chain AMC Entertainment for $2.6 billion in 2012 and film studio Legendary Entertainment for $3.5 billion earlier this year.
The deal also underscored the trend of cash-rich Chinese investors like Wang shifting away from the property sector into the entertainment and sports industries, where they see great growth potential, analysts said.
"It highlighted Wanda's commitment to such a strategy as the property sector is facing a lot of risks and has reached a development ceiling. Yet the entertainment industry is exhibiting vast growth potential," Xiao said.
Dick Clark Productions, founded in 1957, owns television rights to events ranging from Miss America to the New Year's countdown in New York's Times Square.
In its statement on Friday, Wanda said the purchase will allow it to gain top television production rights, which is a "complementary and coordinated development" for its current focus on the film, tourism and sports industries.
Wanda said it will retain the full management of the US company and has signed a long-term operation contract with the management team.