Wanda plans shopping complex on south China island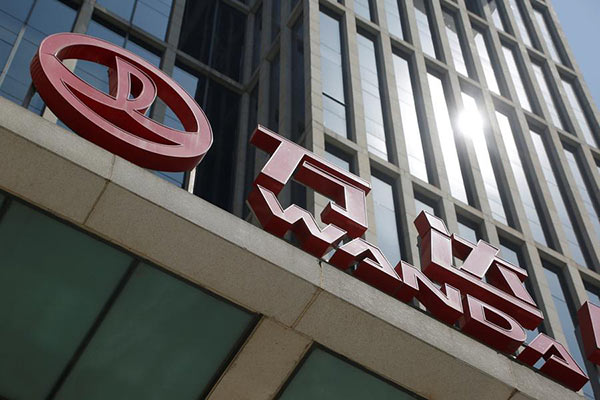 Dalian Wanda Group's Wanda Plaza building is pictured in Beijing, May 17, 2016.[Photo/Agencies]
HAIKOU - Chinese property and entertainment giant Wanda Group will build its 16th shopping complex in Haikou, capital of South China's Hainan province.
Wanda Group has signed a cooperation deal with authorities in Haikou for the 50-billion-yuan deal ($7.2 billion).
Wanda's shopping complexes generally feature a shopping mall, IMAX cinemas and restaurants.
Under the agreement, the complex to be built at a beach resort on the picturesque tropical island of Hainan will also boast a theme park, convention facilities, a bio-park and other tourist facilities and hotels. It is scheduled to open in late 2020.
Hainan aims to become China's primary tourism destination. The island expects to receive 58.69 million tourists in 2016, including 640,000 from overseas, bringing in 65 billion yuan in tourist revenue, according to the provincial tourism development commission.
Wanda plans to build the Haikou complex into a high-end resort center by taking advantage of the island's tropical scenery and the convenient location, which is 16 km away from the Meilan International Airport.
Although shopping malls face growing competition from e-commerce in China, Wanda said that people have started going to shopping malls for fun and the company is pushing ahead development of shopping and entertainment complexes in Chinese cities.