Home / Business / Biz Photos
Fake luxury items can't escape Beijing authentication center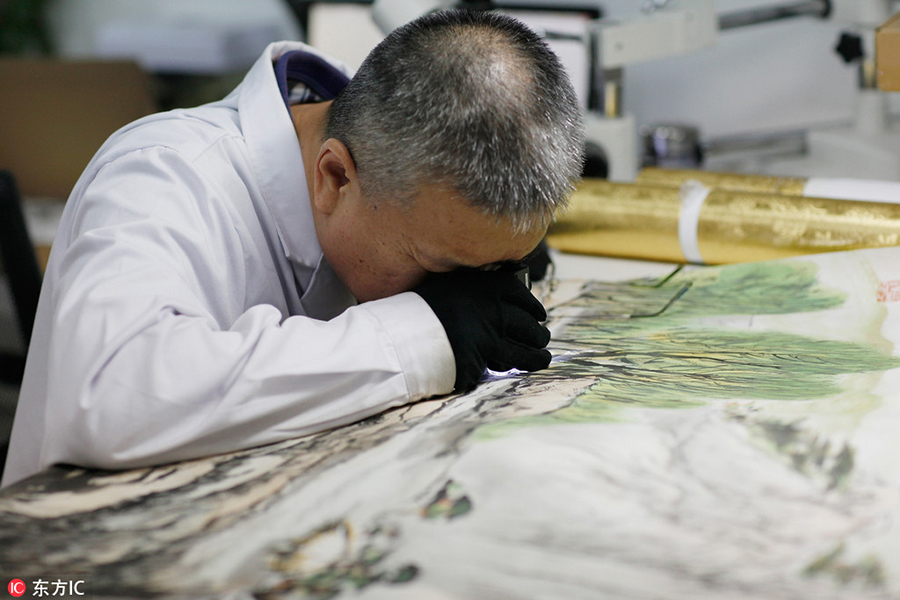 An expert identifies a Chinese painting at the authentication center in Beijing, June 14, 2016. [Photo/IC]
People have fallen into the trap of spending big bucks on luxury bags to later find they are fakes. However, consumers can now seek help from experts to identify their expensive goods.
At Asia's largest luxury items authentication center in Beijing, professionals not only identify goods with their eyes, but also utilize apparatuses to discern the counterfeits. Without an apparatus, human error can cause incorrect results when identifying goods, according to the center's director Han Chao.
The center destroys fake goods when experts find them.