Two S.Korean participants die in pro-Park Geun-hye rally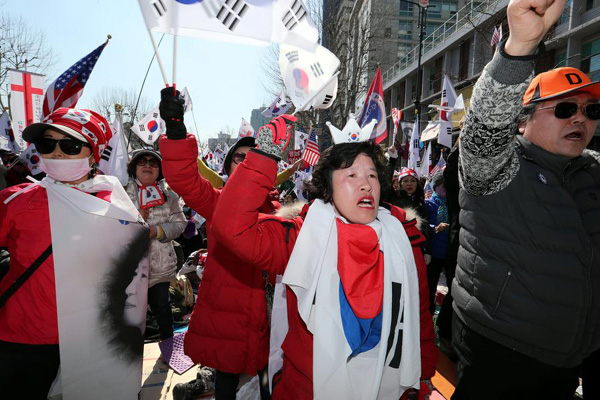 Supporters of South Korean President Park Geun-hye react after hearing that Park's impeachment was accepted in front of the Constitutional Court in Seoul, South Korea, March 10, 2017. [Photo/Agencies]
SEOUL - Two of South Korean participants in a pro-Park Geun-hye rally held outside the constitutional court passed away, according to local media reports on Friday.
The two died of unidentified reasons. They were taken to a near hospital before passing away in the hospital. One of the dead is only known to be in his 70s.
Firefighting authorities were quoted as saying that around 10 protesters had been taken to the hospital.
Thousands of Park loyalists have held rally outside the court building. Earlier in the day, the court upheld the bill to impeach President Park, who became the first South Korean leader to be ousted through the impeachment.